Between January and March this year, more than 18,000 electric vehicles were sold in Delhi. The AAP government announced that EV sales in Delhi had reached around 15% of total vehicle sales last month, one of the highest in India. In March, 7,926 electric vehicles were sold, including commercial vehicles. Of this, about 20 percent of sales came from passenger electric vehicles. Delhi currently has one of the highest electric vehicle densities of any state in India.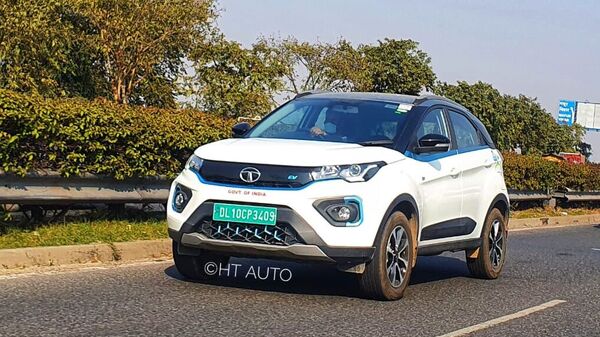 According to the Delhi government, 18,770 electric vehicles have been sold in the capital since the beginning of the year. EV sales averaged about 10 percent of the city's overall car sales in January and February. In March, the contribution of electric vehicles to vehicle sales reached a new high. In February, 5,268 electric vehicles were sold out of 48,728 vehicles registered in Delhi. Sales of electric vehicles reached 5,576 out of a total of 59,520 registered vehicles in January.
The state government took to social media to highlight the growth in EV sales in the capital. "Delhi EV sales Mar'23 report.. 7,917 electric vehicles sold. EV accounted for 14.8% of total sales in the month; highest among all states in India. 4W sales accounted for 20% of EV sales. 3W (goods) accounted for 12%. 1.12 lacs EV sold under Delhi EV policy," it said on Twitter.
One of the biggest reasons for the high EV sales in Delhi is the Delhi EV policy. The AAP government rolled out a comprehensive electric vehicle policy as early as 2020. Since then, the capital's electric vehicle strength has grown to 112,000 vehicles.
The Delhi EV Policy aims to make the city the EV capital of India. It offers incentives to buyers of electric vehicles, leading to increased sales of electric vehicles. In addition to passenger electric vehicles, the state government has also taken the initiative to convert its public transport fleet to electric vehicles by introducing a number of electric buses.
First published date: April 4, 2023, 10:06 AM CST
https://auto.hindustantimes.com/auto/electric-vehicles/one-out-of-10-cars-bought-in-delhi-this-year-is-an-electric-vehicle-41680581894468.html