Tata Motors, India's leading electric vehicle manufacturer, expects sale of EVs in the country to multiply manifold in the next seven years. The carmaker recently achieved one lakh sales milestone in the EV segment, the first manufacturer to do so. Tata Motors thinks that EV sales in India is set to multiply manifold in coming days. According to the carmaker, the electric vehicle sales could reach up to 10 lakh units a year by 2030.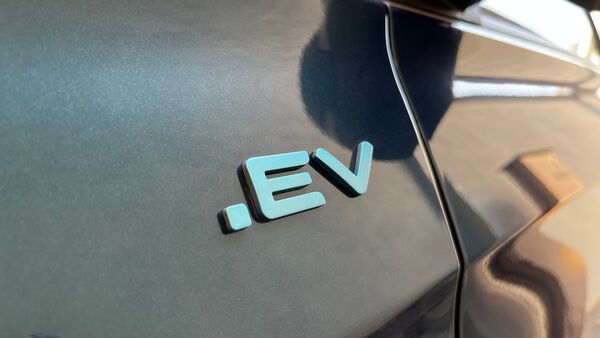 Tata Motors currently leads the electric four wheeler segment with over 80 per cent market share. The carmaker expects half of its sales to come from electric cars by the end of the decade. Currently, electric cars contribute around 15 per cent of overall sales for the carmaker. It sells three versions of the Nexon EV besides other electric cars like Tiago EV and Tigor EV.
Sailesh Chandra, Managing Director at Tata Motors Passenger Vehicles, thinks the EV sales is set to go up about 10 times than current volume. "Five years back, electric vehicles used to sell just 90 units a month. Today these sell 8,500 to 9,500 units a month, which is like 100 times more…five years back the industry had sold about 2,000 cars and we are talking about already an annualised run rate this year of more than one lakh units so it's a 50 times growth. In the next five years why it should not be at least 10 times close to 1 million is what I would say," Chandra said.
Tata Motors has recently confirmed that it will launch at least four more electric cars by early 2024. These include the Nexon EV facelift, Punch EV, Harrier EV and the Curvv EV. Tata Motors had showcased the Harrier EV at the Auto Expo 2023 held in Greater Noida earlier this year. It had also showcased the Curvv EV Concept and its ICE version during the event. The Punch EV, which will be based on the carmaker's smallest SUV, will also become the smallest electric SUV in India when launched. Chandra said, "We have really said that in the next four to five years we will target 25 per cent penetration and by the end of this decade we would have 50 per cent penetration is what we are aiming for."
Watch: Tata Tiago EV: First drive review
Tata Motors will also focus on volumes in the EV segment with new players entering the fray. "At the start of this calendar year, on average we were selling about 3,500 units a month and now we are gravitating towards 6,500 units a month," he said. Tata is also wary of growing competition in the segment. Any competition is not be seen as a threat but it is a reality in which you have to compete and therefore the focus will be that we are agile to what the competition is doing and how can we deliver a differentiated product to the customer," Chandra added.
Carmakers like Maruti, Mahindra, Hyundai and Kia have already announced their EV plans for India in coming days. Even US-based EV maker Tesla is expected to launch soon in India, intensifying the EV race.
First Published Date: 14 Aug 2023, 12:26 PM IST
https://auto.hindustantimes.com/auto/electric-vehicles/10-lakh-ev-sales-in-a-year-in-india-tata-motors-says-possible-by-2030-41691992271398.html