Ather Energy has announced that they sold 7,858 units of electric scooters in July 2023, registering a year-on-year growth of 229 per cent. The manufacturer now has 141 experience centres across 98 cities. Also, Ather Energy announced up to 100 per cent on-road financing for its 450 series of electric scooters. Another big announcement from the manufacturer was its partnership with Bharat Petroleum Corporation Limited to further strengthen and expand the Ather Grid which is their charging network.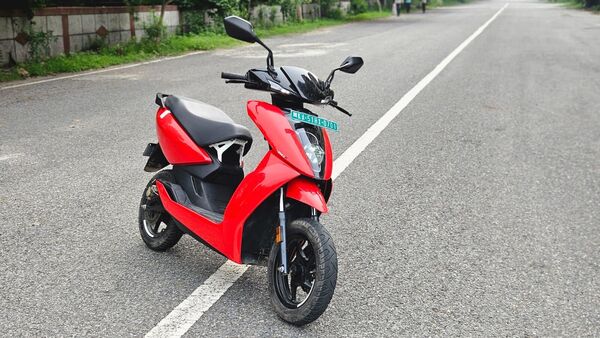 Speaking of Ather Grid, it is already the largest charging network for electric two-wheelers. They already have more than, 400 fast chargers located across 100 cities. The company plans to scale up to over 100 fast chargers at BPCL locations across India by the end of the year. With the partnership, Ather Energy will have access to 21,000 fuel stations of BPCL across India. The manufacturer has already installed four fast chargers at various locations in Delhi NCR. The charging stations can be located using Ather's application which also offers real-time information on charger availability.
Apart from expanding the charging network, Ather is also working on expanding its portfolio with the introduction of a new more affordable electric scooter called 450S. It will be priced at ₹1.30 lakh ex-showroom, introductory. The pre-bookings for the Ather 450S are open for a token amount of ₹2,500 and it is fully refundable.
Also Read : Ather 450S teased for the first time. Check it out
Ravneet Singh Phokela, Chief Business Officer, Ather Energy commented, "In July '23, we delivered 7858 units to our customers. Post the FAME II subsidy revision in June, the EV industry saw a dip, but we already see it bouncing back. With the festive season on the anvil, the volumes are expected to grow faster. In line with this growth, we are seeing our volumes also growing and we are now gearing up for the festive season. In July, Ather registered 21% growth in sales and increased its market share from 10% to 12% compared to the previous month. We have begun taking pre-booking of our upcoming scooter – the 450S which is due for launch on August 11th. The 450S is going to take the 125cc performance scooter segment head-on with its performance and best-in-class features."
First Published Date: 02 Aug 2023, 11:57 AM IST
https://auto.hindustantimes.com/auto/electric-vehicles/ather-energy-registers-229-sales-growth-will-expand-charging-network-rapidly-41690952757403.html