Chinese auto manufacturer BYD has reportedly told its India joint-venture partner that it would shelve plans for a new $1-billion investment to build electric cars in the country. This move comes after BYD's investment proposal faced scrutiny and was rejected by the Indian government, reports Reuters. Earlier this month, the Indian government rejected the proposal of BYD and its Indian partner Megha Engineering and Infrastructures to set up a manufacturing plant to jointly build electric cars locally, for which the two companies submitted the proposal in April 2023.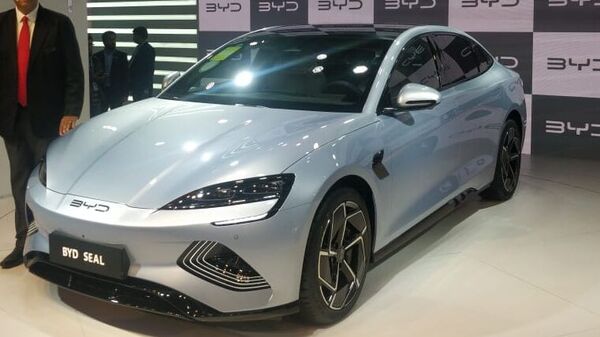 The proposal was scrutinised by three ministries, including the finance and external affairs ministries. The proposal was reportedly rejected on the ground of security concerns about investment from the Chinese company. This was the second such proposal rejected by the Indian government, as previously, the proposal of setting up a local car manufacturing plant by Great Wall Motors was also scrapped. Great Wall Motor too shelved its plans to invest $1 billion after failing to get clearance from the Indian government.
Also Read : China's electric vehicle bubble starting to deflate? Startups find it tough to take on Tesla, BYD
Watch: BYD Atto 3: First Drive Review
Following the rejection of the proposal, BYD executives reportedly told Megha Engineering last week that the battery and electric vehicle manufacturer wants to drop pursuit of the investment. However, the Chinese auto manufacturer has not said anything formally.
BYD is the largest EV manufacturer in China and it is expanding its presence robustly across different markets including Europe. India is one of the largest automobile markets in the world and scopes for electric vehicles in the country are growing at a rapid pace. Keeping an eye on that, several automakers are aiming to grab a large chunk of the market. BYD has already introduced its electric cars such as Atto 3 and the e6 in India. It plans to launch the Seal electric sedan later in 2023. With a local manufacturing strategy, the company is aiming to increase its market share significantly.
First Published Date: 30 Jul 2023, 11:07 AM IST
https://auto.hindustantimes.com/auto/electric-vehicles/byd-plans-to-scrap-1-billion-investment-plan-for-manufacturing-electric-cars-in-india-details-here-41690693725091.html