The Indian government has rejected a proposal by Chinese automaker BYD Corp to invest $1 billion to set up a plant in India in partnership with Hyderabad's Mega Engineering and Infrastructure Ltd, Reuters reported. Under the partnership, BYD plans to assemble or manufacture 10,000-15,000 electric vehicles per year in India. The rejection of the proposal is a major blow to the Chinese automaker as it aims to set up a local production facility with an eye on grabbing a bigger share of the booming Indian auto market.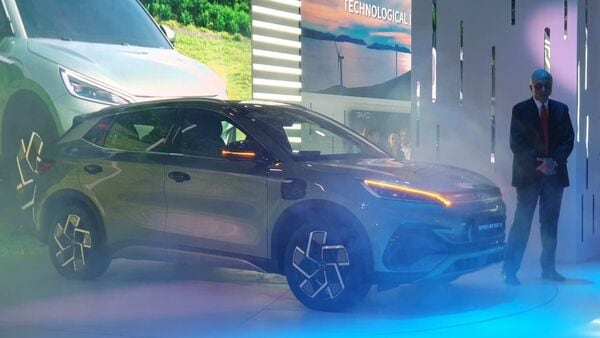 BYD already sells two electric vehicles in India: Atto 3 and E6. The automaker has also listed the BYD Seal EV on its Indian website, which is expected to go on sale in India later this year after it was showcased at the 2023 India Auto Expo in February. The car company plans to build a local production facility in the country for making electric vehicles and their batteries, which will help it remain price-competitive.
Also read: Tesla, BYD EV sales hit record highs
WATCH: BYD Atto 3: First drive review
The Chinese company submitted a $1 billion investment proposal earlier this month, detailing plans to manufacture electric vehicles and batteries in India in partnership with a local company. The Ministry of Commerce, Industry and Internal Trade Promotion (DPIIT) has sought views from other ministries on the investment proposal, the report said. It also claimed that during the deliberations, security concerns about Chinese investments in India were raised, leading to the rejection of BYD's proposal. One official cited current Indian rules that do not allow Chinese companies to make such investments.
This is not the first time the Indian government has rejected an investment proposal from a Chinese automaker. Earlier, another Chinese auto giant, Great Wall Motors, also planned to invest $1 billion in Maharashtra to produce cars locally in India. However, the company finally shelved the plan in July 2022 after waiting two and a half years without government approval.
First published date: Jul 23, 2023 at 11:11 AM CST
https://auto.hindustantimes.com/auto/electric-vehicles/indian-government-rejects-byds-1-billion-factory-proposal-details-here-41690089598259.html