Once upon a time, CNG cars were touted as the greenest cars money could buy. The promise of lower emissions and lower running costs was – and to some extent still is – highlighted as the main advantage of driving around a machine that packs an entire cylinder into its boot. But while CNG vehicles remain popular in many parts of India, electric vehicles, or EVs, are the new hot thing on wheels.
Comparing a CNG-equipped car to an electric car may be an apples-to-oranges comparison, but both technologies are determined to challenge the age-old gasoline- or diesel-only cars that buyers in this country and around the world already own and still use. choose. The choice of both may still be fairly limited, but will gradually expand in the work. And since both will need strong infrastructure support before they become very popular, it may be a while before gasoline or diesel vehicles can truly be declared dead. Why should I buy a CNG car? The answer is simple – lower operating costs. However, how much you can save by driving a CNG car depends on daily mileage and factors such as the price per kilogram of CNG versus the cost of gasoline per liter. Recently, there have been several revisions to CNG rates in the north, but this has barely affected demand for some very popular models such as Maruti Suzuki Ertiga, Hyundai Aura and Tata Tiago.
Why should I buy a CNG car?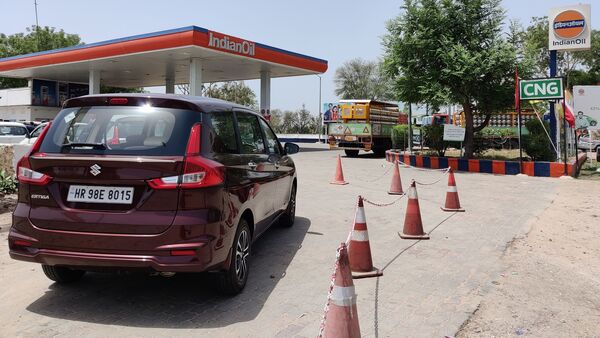 A company equipped CNG vehicle makes perfect sense for those with higher daily or monthly runs. While one might pay a sizeable premium for this variant, that premium can be recouped within a few years if a lot of driving is involved. In addition, the lower emissions of such vehicles have an added advantage.
Also keep in mind that the country's three major automakers – Maruti Suzuki, Hyundai and Tata Motors – all offer CNG-equipped models, and the choice is quite extensive.
Why shouldn't I buy a CNG car?
The obvious downside of CNG cars for frequent travelers is that the kit takes up most of the trunk space. In this case, people will have to pay extra for roof boxes to store larger bags and suitcases. There is also a slight drop in performance.
CNG vehicles may also make little sense to people who live in areas with no or very limited CNG refueling stations. If the ratio of those gas stations to the number of CNG cars is skewed, it could mean investing an hour in refueling.
CNG vehicles are also not recommended for those who may travel less than 50 kilometers per day or around 2,000 kilometers per month. This is because the additional costs that must be paid for a company-installed CNG kit will take a long time to recover if daily or monthly operations are limited. Why should I buy an electric car? The biggest moral advantage of electric vehicles is zero emissions. Of course, many environmentalists emphasize factors such as resource extraction and the battery manufacturing process, but the end product itself emits nothing.
Why should I buy an electric car?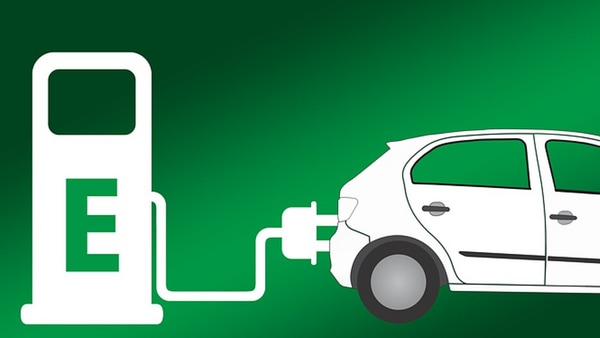 The biggest practical advantage is that, regardless of the unit cost of electricity, driving an EV is significantly cheaper than driving a vehicle using any other fuel type. Then there are the obvious benefits like quieter driving and a car in the garage that will make a statement. Servicing costs can also be quite low, as there are fewer parts to update or replace.
Why shouldn't I buy an electric car?
Unlike CNG cars, EVs do offer the use of the entire trunk space, but what good is that if the range is rather limited? For someone who frequently drives on the highway, the possibility of range anxiety is very high. If a car claims to offer 20 kmmpl and returns 15 kmpl, one can still easily find a gas station and fill it up in minutes. But for an electric car with a claimed range of 300 kilometers and an actual range of 250 kilometers, many trips may not be feasible, or require a lot of planning. Charging infrastructure remains limited in cities and on highways, and even if you do find work and connection points, be prepared to invest a lot of time in restarting your vehicle.
Electric cars are also currently expensive. It could be a great option for daily urban commuting, since people can charge the vehicle at home every few days, but why spend a fortune when the range and scale of travel is limited?
Also pay attention to the number of options. Although the number of electric vehicles in India and around the world is increasing, it is still very limited. ¥For example, 2 million can get you a long list of SUV, hatchback and sedan options, but only a few of them will offer electric alternatives.
Longevity is another factor, and while manufacturers back battery packs with about eight years of warranty, the actual condition of the batteries after many years of use has yet to be determined.
The impact of electric vehicles is obvious, and its emergence is inevitable. But for now, EVs remain a niche product, recommended for those who already own at least one non-electric vehicle. As for CNG cars, loss of trunk space and long waits at pumping stations remain the biggest concerns.
First published date: Feb 22, 2023 at 14:23pm CST
https://auto.hindustantimes.com/auto/electric-vehicles/cng-vs-electric-car-pros-cons-and-prices-compared-41677051325569.html