E-bikes are poised for a breakout year in Europe's largest economy. Sales of battery-powered two-wheelers in Germany will exceed conventional bicycles for the first time in 2023, according to forecasts by the German industry organisation. They already dominate the mountain bike category, with nine out of 10 bikes powered by electric motors.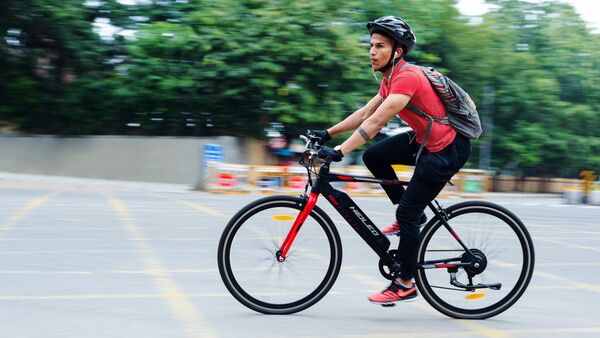 While the e-bike boom hasn't significantly boosted overall bike sales, their higher average price means more money is changing hands. Revenues have more than tripled over the past decade, reaching 7.4 billion euros last year.
The growing popularity of e-bikes is due in part to technological advancements, such as smaller, more energy-dense batteries. Consumers are also becoming more comfortable using them, thanks to micromobility sharing services from companies like Lime, Tier, Voi, and Bird. Another powerful driver is policy, which has implications all over the world.
While EV incentives in President Joe Biden's Inflation Reduction Act grab headlines, federal, regional and local support for electrifying bicycles is also growing. Bike and scooter media company Micromobility Industries has tracked 87 positive incentive programs to encourage adoption in the US and Canada, and more than 230 similar efforts in Europe. This list does not include the many infrastructure projects, from France to South Korea, aimed at installing and strengthening bicycle infrastructure.
It is not clear to what extent e-bike travel has replaced passenger car travel, nor is it clear how common it is that people are switching from four-wheeled vehicles to two-wheeled vehicles. But the maturation of Europe's e-bike market may have done at least a small part in curbing demand for cars.
Europe has lagged behind China and the United States in recovering from the initial shock to the auto industry from the pandemic, with Germany hit particularly hard. German manufacturers' domestic production of passenger cars slipped to just under 3.1 million in 2021, nearly halving from five years ago and the lowest since 1975.
Of course, e-bikes may more often replace the role of the hibernation bike—a recreational device used only when the weather is sunny and the battery is fully charged. To surpass the sunny rider, companies need to cater to people who move around for a living and offer the real potential of reducing car travel.
San Francisco's environmental department launched a pilot program in March to switch about 30 food delivery workers to electric bikes. It's just the latest move that should get the attention of companies like Zoomo and Whizz, which rent out electric two-wheelers to delivery people.
Chinese companies produced more than 20 million e-bikes last year, and the country has the highest adoption rate of commercial and private e-bikes. A significant portion of the e-bikes made in China are exported, but many end up as local consumers and delivery drivers for services such as Alibaba's Ele.me and Meituan.
Electric bikes are much cleaner to build and run than internal combustion engine cars. However, they will only be better for the environment than conventional bicycles if they actually displace the journeys of larger, less efficient vehicles.
E-bikes are great — and clearly more and more people appreciate their quick and easy acceleration — but they ultimately need to prove that they're more than just fun.
First published date: May 11, 2023 at 09:21 AM CST
https://auto.hindustantimes.com/auto/electric-vehicles/electric-bikes-are-breaking-through-in-europe-s-carmaking-capital-germany-41683776634999.html