Elon Musk said on Wednesday that electric vehicle (EV) giant Tesla could roll out fully self-driving technology this year and generate healthy profits, offsetting some of the margin pressure it is facing from slashing prices. "I'm hesitant to say that, but I think we'll do it this year," Tesla Chief Executive Musk said on a conference call. Musk has missed his goal of achieving autonomous driving capabilities years ago.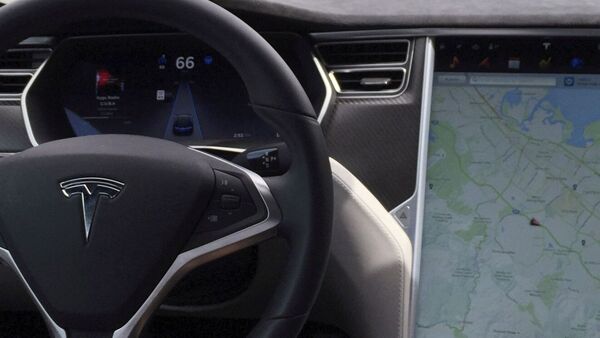 The beta version of what Tesla calls its Full Self-Driving (FSD) software will be "two steps forward, one step back between releases," Musk said, "but the trend is very clearly toward full self-driving, complete autonomy."
Current technology has come under legal and regulatory scrutiny in the wake of the accident. Tesla has said the technology will not allow the car to drive itself and requires driver supervision.
Tesla's chief financial officer, Zachary Kirkhorn, said its first-quarter auto margins were impacted not only by price cuts but also by higher deferred revenue from FSD software, and that "this deferral should be recognized once some software catches up."
Kirkhorn did not elaborate.
Guidehouse Insights analyst Sam Abuelsamid said Tesla is making some changes to the car's hardware that will temporarily disable some FSD features on new cars.
Also read: After EV maker's Q1 loss, Elon Musk says Tesla chose to cut prices over profits
Tesla sells the FSD software as an option for as much as $15,000.
Late last year, Tesla removed ultrasonic sensors from its Model 3 and Model Y vehicles and said some features, such as Smart Summon and Auto Park, would be temporarily unavailable.
"We do have this unique strategic advantage," Musk said. "We're building a car, and if autonomous driving is successful, that asset will be worth a lot more in the future than it is today."
Tesla posted a weaker-than-expected quarterly profit margin on Wednesday, but Musk said he would prioritize sales growth over profits amid a weak economy.
First published date: April 20, 2023 at 09:24 AM CST
https://auto.hindustantimes.com/auto/electric-vehicles/tesla-likely-to-launch-full-self-drive-tech-in-evs-this-year-hints-elon-musk-41681962565252.html