The next-generation Porsche Cayenne SUV will be electric, and the automaker has confirmed that production will continue at Volkswagen Group's multi-brand manufacturing plant in Bratislava, Slovakia. While Porsche hasn't confirmed when the fourth-generation Cayenne will go on sale, the electric derivative is likely to go on sale after the Porsche Macan EV and 718 EV in 2024 and 2025, respectively.
The move to move production to the Bratislava plant appears to be driven by logistics, as it brings together the many Volkswagen Group models that share the MLB Evo platform under one roof. The plant already produces the current Cayenne and Cayenne Coupe, as well as the Audi Q7, Volkswagen Touareg, Skoda Karoq and others. The next-generation Skoda Superb and Kodiaq, which are confirmed to arrive later this year, will also be produced at the same factory.
Also read: Porsche to deliver 779 cars in India in 2022, more than 50% Cayenne demand
It's unclear whether the fourth-generation Porsche Cayenne will also be available as a petrol or petrol-hybrid version. However, the German automaker is likely to keep the current iteration alongside the Cayenne EV for the next few years until the need for the ICE version fades away. The automaker plans to adopt a similar strategy with the current-generation Macan and the upcoming Macan EV, so it would make sense to replicate the same strategy on the Cayenne.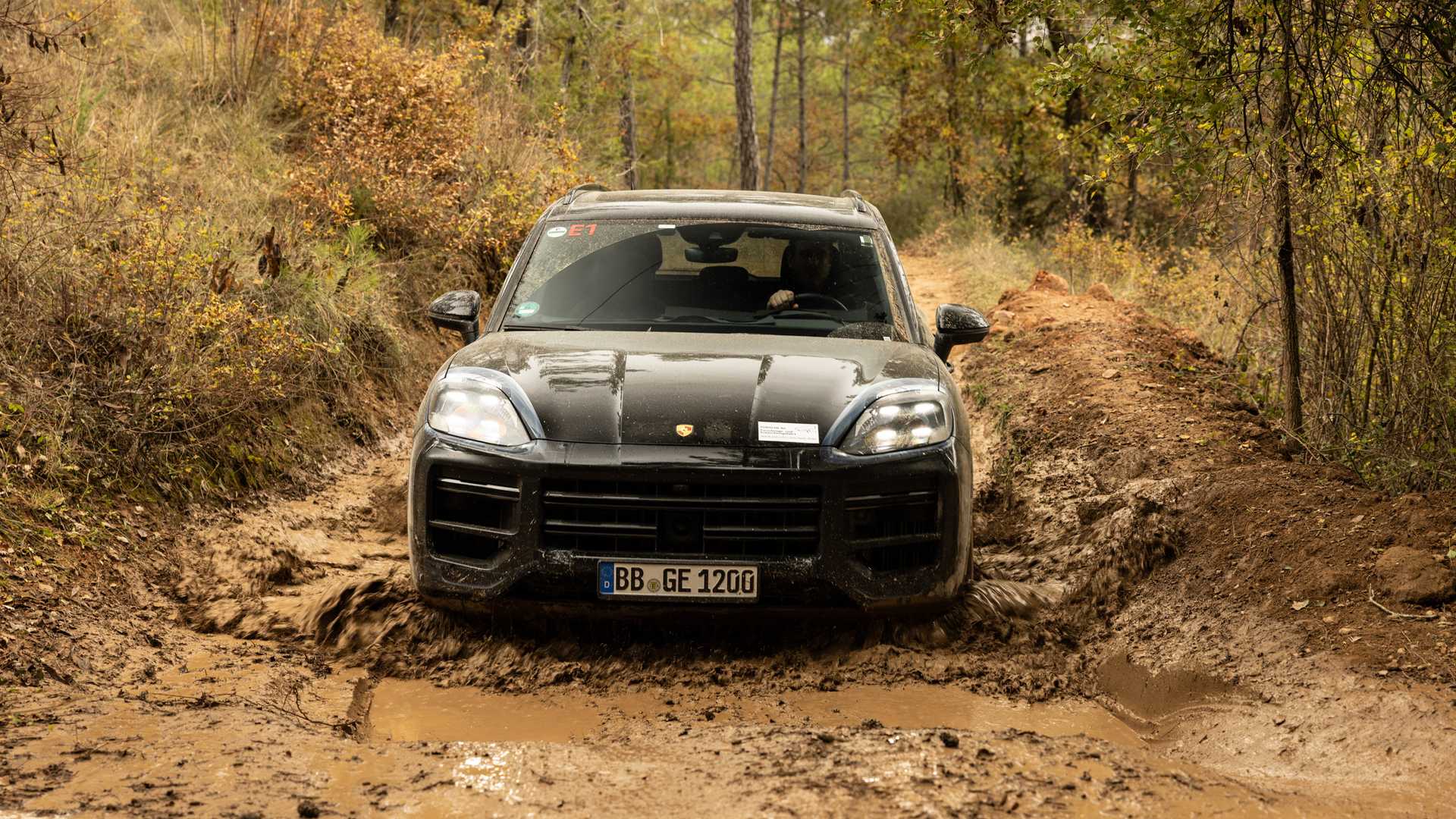 Porsche also confirmed that while the Cayenne EV will be produced in Bratislava, the company will unveil a new top-of-the-line electric SUV that sits above the Cayenne and will be built at Porsche's factory in Leipzig, Germany. The Cayenne was built at the plant before production moved to Bratislava in 2017.
Also read: Next-gen Skoda Superb and Kodiaq to arrive in late 2023
Announcing the news, Albrecht Reimold, Member of the Porsche Management Board responsible for Production and Logistics, said: "The Bratislava plant has performed very well in recent years and has received several awards. The future Cayenne will be the first model to be produced there. An all-electric SUV. I'm sure the team there will prepare well and will, when the time comes, take the new generation to the starting line with a quality that is typical of Porsche."
The Cayenne remains one of the automaker's most successful models and has established itself as the dominant performance SUV for more than 20 years. Porsche delivered 95,604 Cayenne units in 2022, making it the automaker's best-selling model to date. Currently, the Slovakian factory is ramping up production of the updated third-generation Cayenne due to arrive later this year. The updated version includes changes to the powertrain, chassis, design, equipment and connectivity, the company said. The refreshed Cayenne and the upcoming Cayenne EV will make their way to the Indian market in the future.
First published date: March 25, 2023 at 18:57 PM CST
https://auto.hindustantimes.com/auto/electric-vehicles/fourthgen-porsche-cayenne-ev-to-be-built-at-vw-group-s-slovakia-plant-41679571350205.html