GM will follow Ford Motor Co's lead in adapting its electric vehicles to Tesla's Supercharger and ensure it becomes the industry standard in the United States. GM CEO Mary Barra broke her seven-month Twitter silence to make the announcement Thursday with Tesla CEO Elon Musk on Twitter Spaces, saying GM's electric The car will get 12,000 superchargers. GM shares rose 3.8 percent in after-hours trading in New York. Tesla shares rose 4.8%.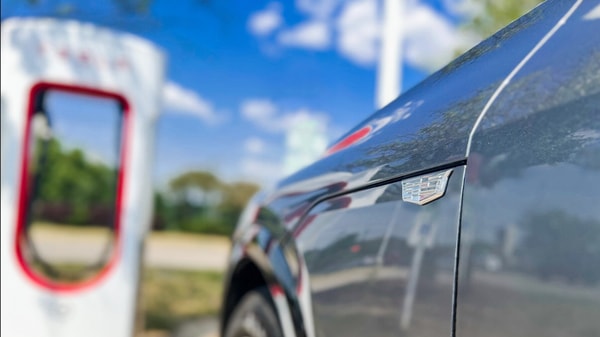 GM's move effectively ends the indecision between the automaker and its charging network partners about which standard to use. With the three major U.S. companies joining forces, it will put pressure on other companies to abandon the industry's previous standard, known as CCS, and use Tesla's system to build their networks.
The tie-up also removes a potential hurdle for car buyers, some of whom worry about insufficient charging on U.S. roads, Barra said.
"This partnership is a key part of our strategy and an important next step in rapidly expanding fast charger access for our customers," GM's chief executive said in a statement. Our customers, but it could help To move the industry towards a single North American charging standard. "
It will also add millions of drivers to Tesla's existing charging network. GM plans to produce 1 million electric vehicles in the US by 2025. Ford has similar ambitions in 2026.
Analyst Mark Chadwick wrote in a note on Smartkarma that the deal was "another win for Tesla." "A positive across the board will help further cement Tesla's dominance in BEVs."
Barra said GM will discuss working with Tesla's charging network with its partners. It recently announced a joint venture with Pilot and EVgo Inc. to add 2,000 chargers nationwide. In addition to EVgo, the Detroit automaker is also working with other charging networks.
For Tesla, the deal will improve access to its charging network and increase charging revenue from drivers, a GM spokesman said.
Tesla's network will be available to GM EV drivers starting in 2024 and will require an adapter, the companies said. Beginning in 2025, GM will produce electric vehicles with ports that connect directly to Tesla Superchargers.
Last month, Ford CEO Jim Farley joined Musk in making a similar announcement on Twitter Spaces, pushing the auto industry toward a single charging standard.
Shares in rival charging network operators fell sharply on the news, with ChargePoint Holdings Inc. down 0.4 percent and EVgo Inc. off 3 percent.
First published date: Jun 9, 2023 at 10:12 AM CST
https://auto.hindustantimes.com/auto/electric-vehicles/general-motor-to-join-teslas-ev-charging-network-in-us-41686283914254.html