Taiwan's EV giant Gogoro and India's Belrise Industries have announced a partnership with the state of Maharashtra to build battery swap infrastructure. The non-binding Memorandum of Understanding (MoU) was signed at the Maharashtra State Pavilion at the World Economic Forum in Davos, Switzerland. As part of the agreement, Gogoro and Belrise will enter into a 50:50 partnership and will invest $2.5 billion over the next eight years in building the required charging infrastructure.
As part of the charging infrastructure, the companies plan to set up battery exchanges and smart battery stations across the state. The companies say this will help accelerate job growth across the energy, electric vehicle and sustainability value chain. An extensive charging network will also enable the manufacture and assembly of electric vehicles in the state.
Also read: Taiwan-based Gogoro launches pilot battery swap service in India
Commenting on the announcement, Maharashtra Chief Minister Eknath Shinde said, "This is indeed a remarkable moment for the country, which may be the first of its kind globally. Biggest Green Partnership."
Devendra Fadnavis, Deputy Chief Minister of Maharashtra added, "As a national leader in sustainable development, Maharashtra must adopt open, accessible new technologies and enable dynamic solutions to accelerate Towards smarter sustainable cities and an example that other states in India can follow.We are working with Gogoro and Belrise to deploy the world's largest and most innovative smart energy infrastructure to use battery swapping to solve the problems we face every day Unique and distributed energy challenges. This project will provide a new alternative to the fossil fuel solutions that many of our residents use today."
Horace Luke, founder and CEO of Gogoro, said: "The future of sustainable smart cities and nations is not one company or government, but a community coming together to instill a new way of thinking and a new way of harnessing sustainable energy in an open and sustainable manner. Accessible ways. This partnership represents the future and this new way of thinking – not just about sustainable transport, but about a whole new system. That's why we really believe in building foundations that are open and accessible The facility will elevate the entire ecosystem. Together Maharashtra, Belrise Industries and Gogoro plan to change the way energy is used, build this new sustainable economy, encourage job creation, build new technological and sustainable industrial capacity, And ultimately increase the country's exports."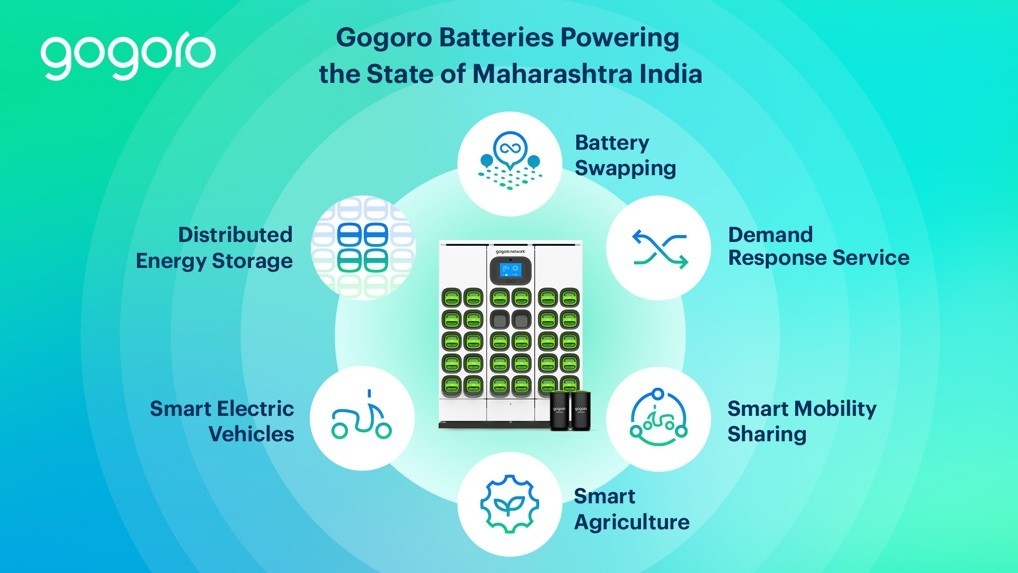 Shrikant Badve, Managing Director, Belrise Industries, said: "Clean energy is the future and now is the time for Indian businesses to start transitioning to a new sustainable operating model. As a manufacturing leader in India's transportation industry, we are embracing this for our own Businesses, customers and communities. Today, we partner with Gogoro, a global innovation leader in smart sustainable energy, and India's hardest-working state of Maharashtra, to deploy the largest portable battery swap infrastructure of its kind to enable a new generation of products and services acceptable to the residents of Maharashtra."
Gogoro and Belrise will start building battery swap infrastructure in Maharashtra this year. They plan to leverage Gogoro's smart battery stations, switching technology, network management solutions, and energy storage solutions. The partnership also hopes to generate applications such as smart mobility sharing, smart electric vehicles, demand response services and smart farming through an extensive charging network. Gogoro has become a partner of Hero MotoCorp's electric mobility division, Vida.
First published date: Jan 17, 2023 at 19:27 PM CST
https://auto.hindustantimes.com/auto/electric-vehicles/gogoro-belrise-tie-up-with-maharashtra-govt-for-battery-swapping-network-41673963337552.html