The Centre on Wednesday approved a plan to deploy 10,000 electric buses in 169 Indian cities as well as development of charging and associated infrastructure facilities for the operation of these buses at an estimated cost of nearly 580 billion rupees or $7 billion for a period of 10 years. Funding of 200 billion rupees ($2.4 billion) of the total cost of the scheme will come from a public-private partnership model.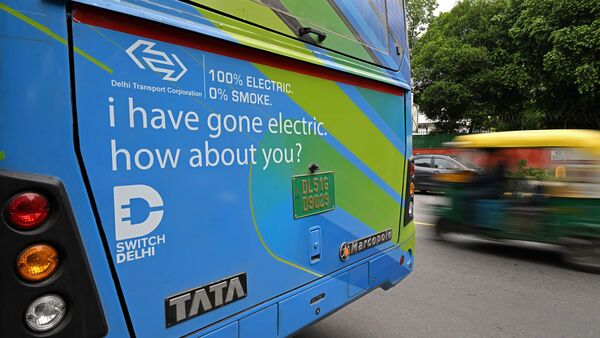 It is, however, not yet known if remaining funds will come from state governments or private companies. The government aims to have a fleet of 50,000 electric buses across the country in the next few years at an estimated cost of $12 billion. To achieve this target, it has been aggregating demand from state governments and issuing contracts or tenders by inviting bids from companies.
Also Read : Electric buses to run on select routes on Lucknow, Ghaziabad under pilot project
The initiative is a step towards the government's effort to transform public transport and curb air pollution as the country is home to some of the most polluted cities in the world. The Centre has set a target to achieve net zero emissions by 2070 and electrification of public transportation will play a major role towards achieving this.
Various metro cities in the country have already started deploying electric buses in their public transport fleet. Cities like Delhi, Mumbai, Kolkata, Chennai and Bengaluru, among others, have started making efforts towards electrification of public transport. Several states have also passed their individual EV policies aimed towards encouraging commuters to choose electric rides and electrification of public transport vehicles in coming days.
The national capital is leading the electrification drive by proposing a part of its budget to be used to increase the dose of electric vehicles in public transportation. In March, the city announced an allocation of over ₹9,337 crore for transport, roads and bridges in the Budget.
First Published Date: 16 Aug 2023, 16:53 PM IST
https://auto.hindustantimes.com/auto/electric-vehicles/government-approves-7-billion-plan-for-deploying-10-000-electric-buses-in-169-cities-41692184102284.html