A government official confirmed to PTI that while Tesla is interested in officially launching operations in India, it will not receive any special treatment in the country. The report quoted the government as saying that it would not adopt special policies against the U.S. electric car giant. However, it could, like other EV makers, seek incentives under existing schemes such as the Production Linked Incentive (PLI) scheme for cars and advanced chemical batteries.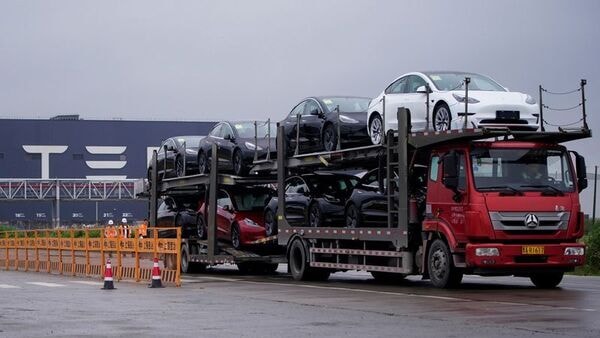 Tesla has long expressed interest in officially selling its cars in India. However, the US EV giant has been seeking a special policy from the Indian government that would allow it to import vehicles into the country at a lower tax rate. However, the Indian government has made it clear that it will not give Tesla tax rebates. Instead, the Indian government wants Tesla to set up a production base in the country and produce electric vehicles locally for lower tax incentives. However, Tesla has not revealed specific plans to set up a manufacturing plant here.
Also read: Planning a Tesla Cybertruck?you may have to wait 5 years
In 2021, Tesla asked to reduce import duties on electric vehicles in India. But the Indian government denied this. Representatives of Tesla visited the country last month, meeting with officials from various ministries, including the ministry of industry and commerce. This has fueled speculation that Tesla will eventually land in India. Later Tesla CEO Elon Musk met with Indian Prime Minister Narendra Modi in New York last month. After the meeting, Musk said he planned to visit India in 2024. "I believe Tesla is going to come to India, and we're going to do that as quickly as possible," Musk said after the meeting.
Talking about the possibility of any special policy for Tesla, administration officials reportedly said the rules would be the same for all companies and there would be no special treatment for the U.S. auto giant. "We have told Tesla that these policies are already applied to all companies and they can also be applied under PLI. They are welcome. Generally speaking, the policy is the same for all companies. For individual companies, the government may not like to have a separate policy. So far, there are no plans to give special treatment," the official reportedly said. The government officials also reportedly said they had been met with representatives of Panasonic, Tesla's largest battery supplier, who said the South Korean company wanted to produce batteries in India. "We recommend that they use PLI ACC batteries," the official added.
The Government of India has launched the Production Linked Incentive (PLI) Scheme (PLI) for Advanced Chemical Cell (ACC) battery storage with an expenditure of $181 billion rupees and $A few years ago, a Rs 2,605.8 crore PLI scheme was offered for the automotive, auto parts and drone industries in an attempt to boost local manufacturing in the country. The government last week announced a retender for the PLI 20 GWh advanced chemical battery manufacturing project.
First published date: Jul 23, 2023 at 13:43 pm CST
https://auto.hindustantimes.com/auto/electric-vehicles/tesla-wont-get-any-special-treatment-in-india-can-seek-incentives-under-existing-scheme-details-here-41690099039801.html