Harley-Davidson kicked off its year-long 120th anniversary celebrations this year with the American manufacturer unveiling its 2023 lineup, which includes seven limited-edition motorcycles. The 120th Anniversary Limited Edition Collection will be produced in limited numbers and include special paintwork with intricate color and design combinations.
The Harley-Davidson 120th Anniversary Collection includes the CVO Road Glide Limited Anniversary, Tri Glide Ultra Anniversary, Street Glide Special Anniversary, Road Glide Special Anniversary, Fat Boy 114 Anniversary and Heritage Classic 114 Anniversary.
Also read: Harley-Davidson Street 750 converted into a beautiful helicopter
Commenting on the 120-year history of the Harley-Davidson brand, Jochen Zeitz, chairman, president and CEO of Harley-Davidson said, "Since 1903, Harley-Davidson has led the design, technology and performance of American motorcycles, and today marks a long Celebrating Harley-Davidson's 120th Anniversary in 2020. We are excited to share the first announcement of the 2023 Harley-Davidson Motorcycle, with more to come later this year. 2023 will be a year of memorable milestones for the company, celebrating the history of Harley-Davidson , culture and community—we want you to join us."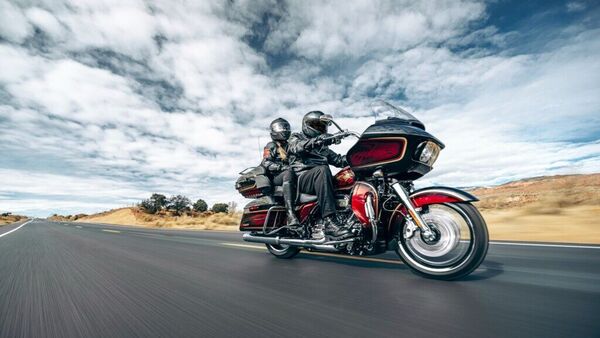 The 120th Anniversary Edition motorcycle features a special paint scheme that is the most complex ever for Harley-Davidson. The panels are painted with an anniversary black basecoat over which heirloom red panels are outlined with bright red pinstripes and hand-painted gold scallops. The paint job also includes subtle details added in the panels depicting the head and wings of a soaring eagle.
The tank badge is gold-plated and depicts an Art Deco rendition of the eagle, an iconic element of Harley-Davidson design and heritage. Other upgrades include new Alcantara upholstered seats with gold and red contrast stitching, gold powertrain inserts and bright red rocker boxes and pushrod collars. Additionally, each limited edition motorcycle features a laser etched panel on the fuel tank console.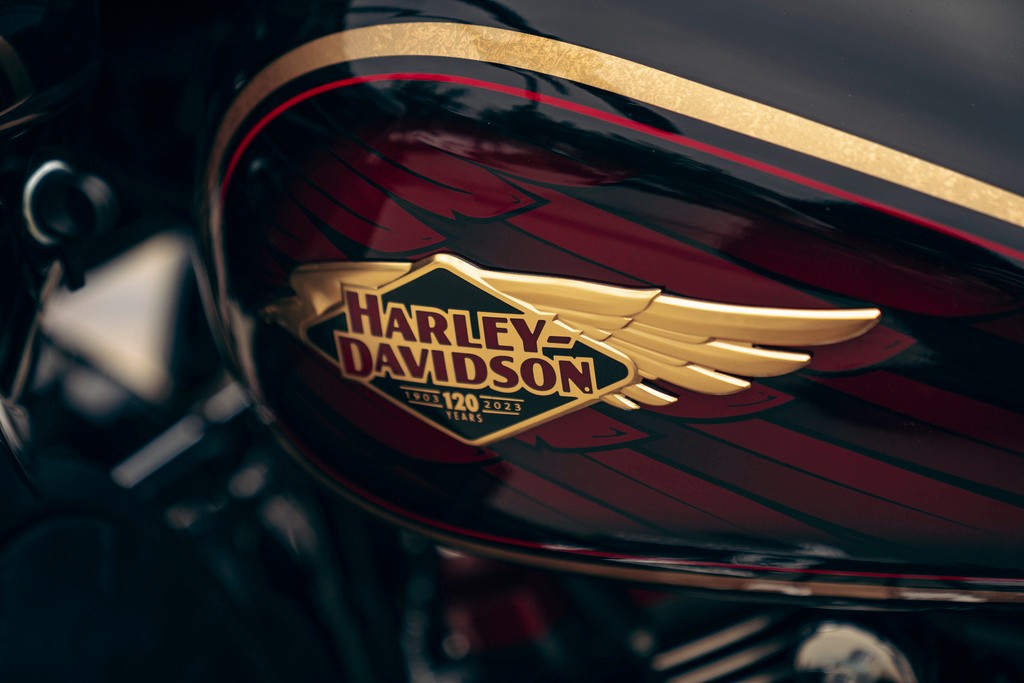 Below is the total number of limited-edition models produced for each Harley-Davidson anniversary motorcycle worldwide.
1. Ultra Limited Anniversary – 1,300 examples
2. Tri Glide Ultra Anniversary – 1,100 examples
3. Street Glide Special Anniversary – 1,600 examples
4. Road Glide Special Anniversary – 1,600 examples
5. Fat Boy 114th Anniversary – 3000 Examples
6. Heritage Classic 114th Anniversary – 1,700 Examples
First published date: Jan 21, 2023 at 13:06pm CST
https://auto.hindustantimes.com/auto/two-wheelers/harleydavidson-celebrates-120th-anniversary-with-7-limited-edition-motorcycles-41674285395006.html