The organizer of 2023 Formula E Hyderabad e-Prix announced a new electric racing series – ACE Championship – a new two-step electric power-assisted racing series will be unveiled in 2024, and a new four-wheel electric racing series will be unveiled outside Hyderabad e-Prix, aiming to provide Newcomers to motorsport offer more opportunities, especially in markets where motorsport awareness is minimal.
The project is led by former Mahindra Racing CEO Dilbagh Gill and founder of ACE Group. The ACE Championship will be split into two classes – Championship and entry-level Challenger Series – both of which will use the same electric single-seater. The championship will serve as a feeder platform for drivers and engineering talent to move into other series.
Dilbagh Gill, Founder and CEO of ACE Championship, said: "The ACE Championship is about innovation and opportunity in motorsport. We are thinking about the ACE Championship to represent people and engineers around the world who are interested in driving and who don't have the opportunity to date and give them An opportunity to step up. The cornerstone of the ACE Championship is to provide a platform of technology, opportunity and excellence. It will be the first championship in the world where a single car can compete in two different championships – each team can have two different drivers ACE Championship and ACE Challenger Series, driving the same car but with two different power classes. We are providing our drivers with a low-cost but high-performance way to participate in the ACE Championship. The ACE Championship will be organized around three The 'D' unfolds – we're going to be bold, we're going to be different, we're going to be digital."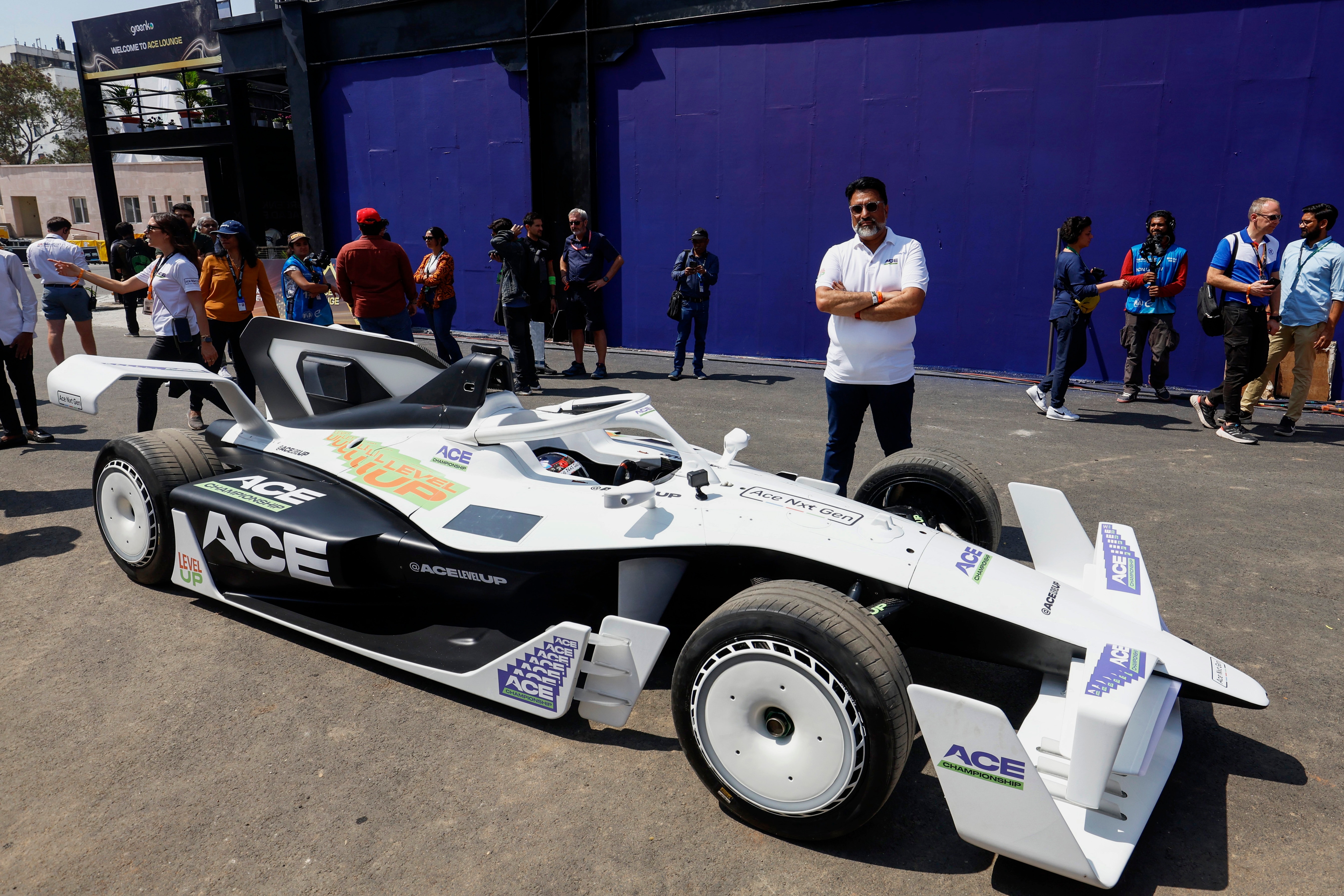 Images show the upcoming support series using Gen 2 Formula E cars, and ACE Championship did say that the evolved vehicles will be similar in performance to the Gen2 Formula E cars. Organizers did say the series would help with talent development and provide "an affordable introduction to racing for young drivers."
Greenko and Anil Chalamalasetty, founder of the ACE Group, said: "The ACE Group is proud to support this groundbreaking and disruptive new ACE Championship. We believe in innovations that have a positive impact on society. Together with the technologies being developed by other ACE Group companies There are many synergies and the technologies will be shared and absorbed to make this a true 'Road to Race' and 'Race to Road' programme. I am delighted that this was revealed at the Greenko Hyderabad E-Prix.
Alejandro Agag, Founder and Chairman of Formula E, said: "Creating opportunities for young drivers to enter motorsport through the 'Electric Avenue' is crucial and has been missing until now. ABB The FIA ​​Formula E World Championship is the pinnacle of electric motorsport, but it is vital to have a category that promotes advancement for young drivers, which is why the ACE Championship is so important. What sets this championship apart from others is that, There is no other electric junior racing series. That's why the ACE championship initiative is so interesting. Having more races in countries that don't have as much motorsport opportunity and representation in the world is the key to success. Creating this championship in India is a great idea, It will certainly fill a void in the huge market of the automotive industry. The ACE Championship has all the elements that have developed extremely well, with all the right partners and technology, and people to lead it."
The ACE Championship will serve as a platform for developments and technologies that will help accelerate manufacturing and production opportunities in the automotive industry. The series will take a regional format and further raise awareness of Formula E at the grassroots level on regional tours across continents. ACE Championship also stated that several existing teams have expressed interest in joining the series.
First published date: Feb 11, 2023 at 21:11 PM CST
https://auto.hindustantimes.com/auto/electric-vehicles/hyderabad-e-prix-formula-e-announces-new-junior-racing-series-debut-in-2024-41676124179449.html