The 2023 New York International Auto Show is currently underway, and Hyundai has unveiled the Ioniq 5 Disney100 Platinum Concept as one of its displays at the pavilion. Bringing some Disney magic to the futuristic Ioniq 5, the concept is closer to production than ever and celebrates Disney's 100th anniversary with visual accents and entertainment including lights and iconic Disney music.
The modern Ioniq 5 Disney100 Platinum Concept stands out with numerous visual elements. This includes a new Gravity Gold Matte paint scheme, Disney-inspired wheel 'styles' and Disney100 Platinum Edition exterior badges. You'll also find light screens that create flashing animations on the concept car's headlights and taillights.
Also read: Hyundai Ioniq 5 N teased for driving sideways in sub-zero temperatures in Sweden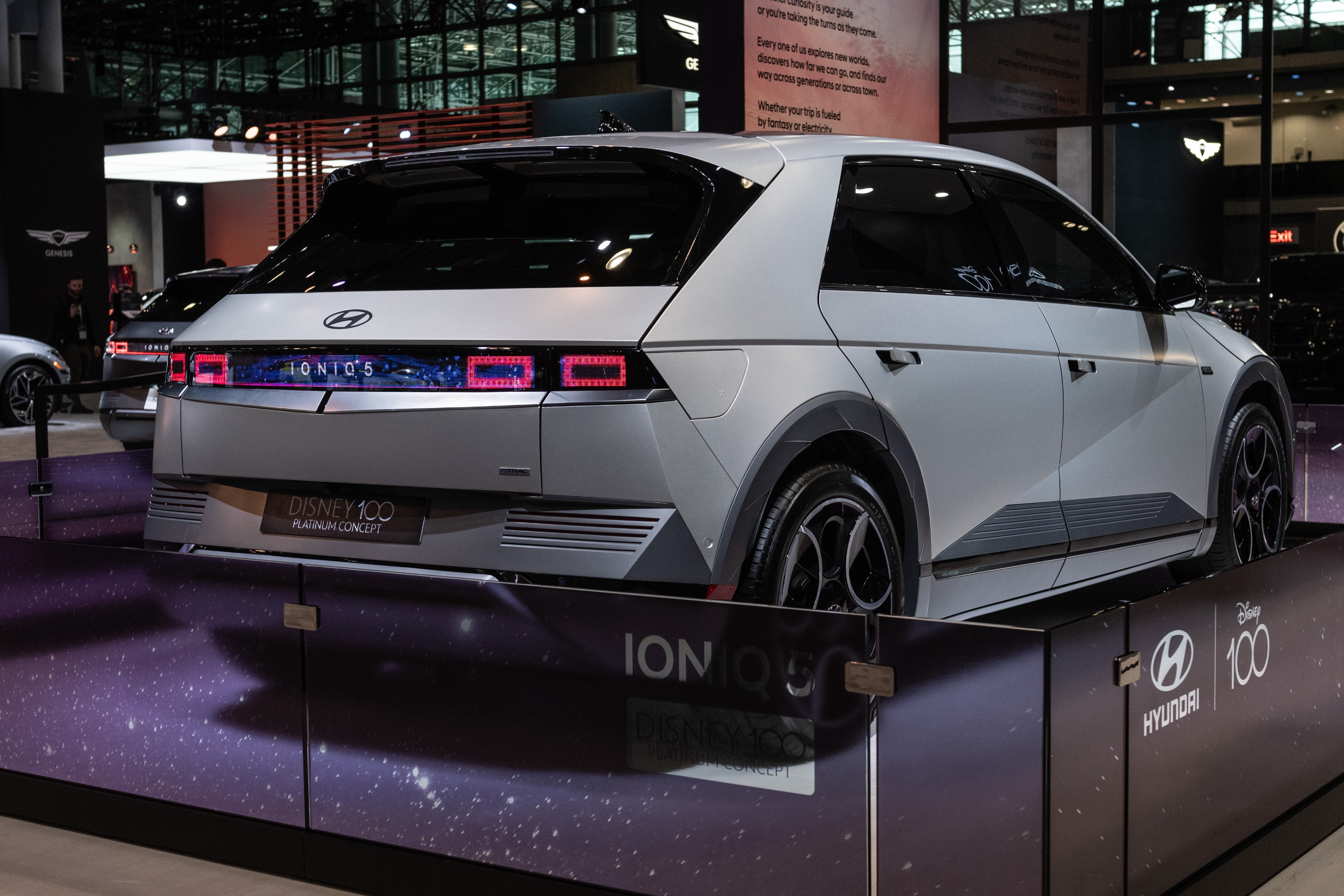 Speaking about the unique concept, Angela Zepeda, Chief Marketing Officer, Hyundai Motor America said, "At Hyundai, we're always looking for new ways to connect with our customers every mile of their journey, and the magic Disney created inspired us to create a Our customers deliver moments of delight. This is the first time Disney has opened the doors of its design studio and allowed for an artistic collaboration with an automaker using Disney's iconic characters. The Ioniq 5 is Hyundai's flagship all-electric vehicle and we are delighted to partner with Share the limited edition and it will be an unforgettable experience for all Disney fans."
Inside, the Ioniq 5 Disney100 Platinum Concept features the Disney100 logo on the front seat headrests, floor mats and center console. It takes it a step further into the magical world, with pixie dust etched into the moon roof, along with a synchronized light show where the interior lights change with the light modes. The concept car's interior screen also plays a Disney-themed intro animation whenever you start the EV, along with the brand's signature tunes.
Also read: Hyundai Ioniq 5 EV driving impressions: A calm storm in the EV world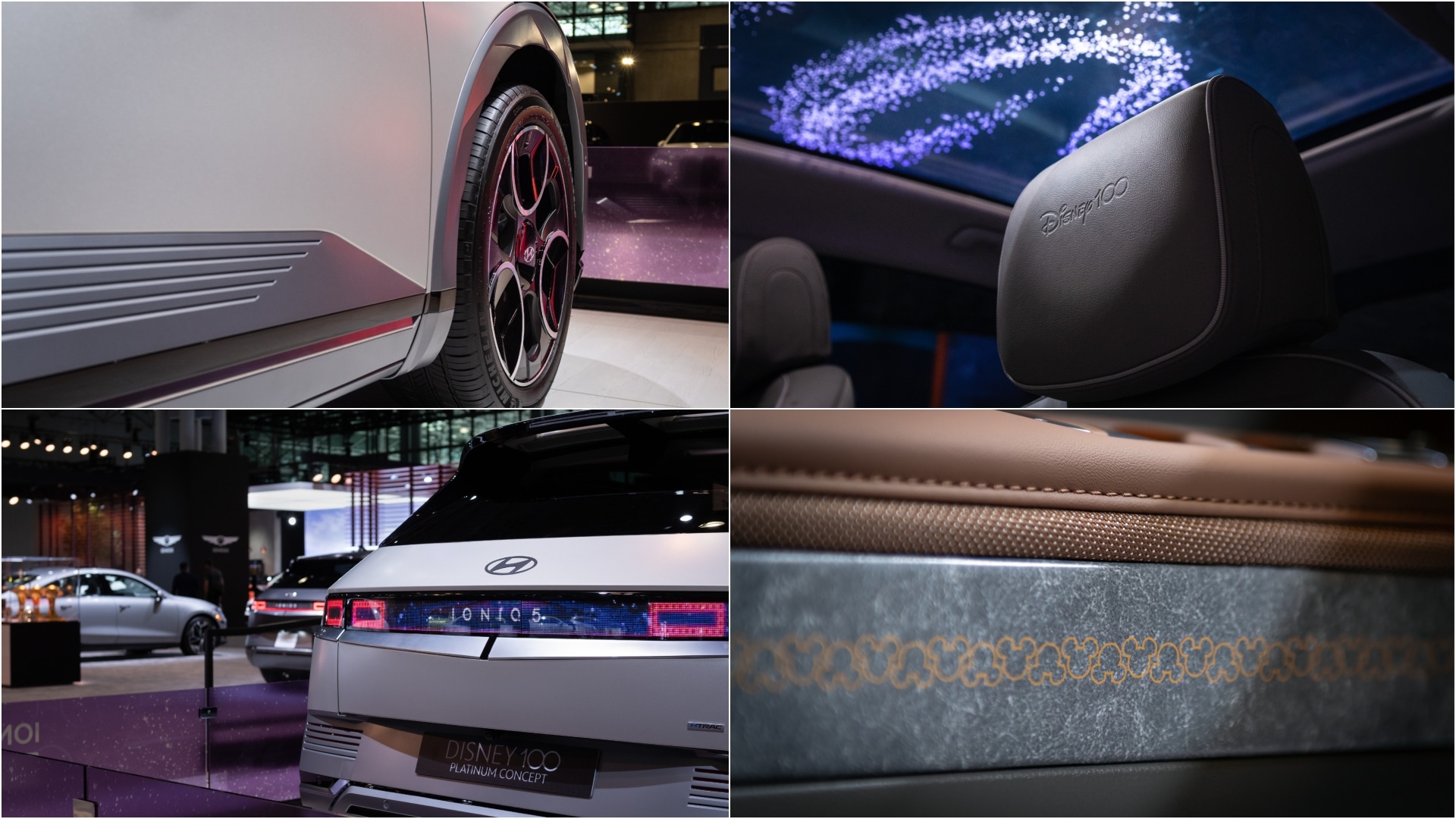 If you're a big Disney fan, this Ioniq 5 concept car is a great way to celebrate that. While the automaker is currently calling it a concept, the model is likely to roll off the production line in limited numbers at a later date. Hyundai says it will share details about the production version later this year. We don't expect any mechanical changes from the Disney100 version of the Ioniq 5, which will likely be available on the dual-motor version.
First published date: April 8, 2023 at 15:03 PM CST
https://auto.hindustantimes.com/auto/electric-vehicles/hyundai-ioniq-5-disney100-platinum-concept-debuts-at-the-2023-new-york-auto-show-41680925531380.html