Hyundai Motor Group has pledged to spend about 24 trillion won ($18.2 billion) by 2030 as it seeks to increase production of electric vehicles. The group has also set itself the goal of becoming one of the world's top three EV makers, with plans to boost its annual EV production in South Korea to 1.51 million units by the end of the decade, accounting for about 40 percent of estimated global EV production 3.64 million, according to an emailed statement Tuesday.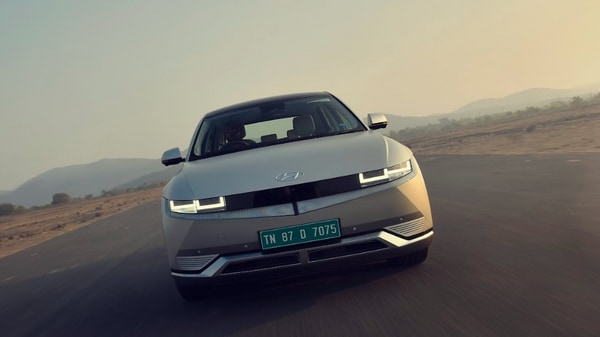 Hyundai Motor Group includes Hyundai Motor Co., Kia Corp., luxury brand Genesis and parts and service unit Hyundai Mobis.
Hyundai said it expects its brands to have 31 electric vehicle models by 2030. It added that Kia will build a new factory in Hwaseong, south of Seoul, to produce electric-only vehicles. Kia is preparing to release the EV9, a three-row electric SUV, in South Korea later this year, while Hyundai plans to launch the Ioniq 7 in 2024.
Tuesday's announcement echoes what Hyundai has already outlined in investing in a green future. Hyundai and Genesis previously laid out detailed plans to introduce at least 17 battery-powered electric vehicles by 2030, with Kia launching 14, which should be a "huge boost" to the company's 2030 target of 3.5 million annual sales of electric vehicles. force".
South Korea's automakers and battery producers are also grappling with how to respond to U.S. President Joe Biden's inflation-reduction bill that would require automakers to produce electric vehicles in the U.S. in order to qualify for subsidies.
Hyundai has been lobbying U.S. officials to tweak the bill, given that Hyundai does not yet have any operating plants in the U.S. dedicated to making electric vehicles. The latest IRA guidance from earlier this month was little changed in this regard.
Hyundai Motor held a groundbreaking ceremony for the Hwaseong plant on Tuesday, attended by South Korean President Yoon Suk-yeol.
In the first half of the year, Yoon's administration will announce a support package for South Korea's electric vehicle industry, including financial help and investment in research and development of auto parts, the government said in a separate statement. South Korea wants to become the "Asian hub" of global electric vehicle production, the president's office said.
First published date: April 11, 2023 at 16:29 PM CST
https://auto.hindustantimes.com/auto/electric-vehicles/hyundai-plans-to-go-bigger-with-electric-cars-to-invest-18-billion-41681210357082.html