Hyundai Motor Co. has been setting itself lofty electric vehicle (EV) goals as it looks to take on rivals. But selling as many as 2 million electric cars a year seems like an ambitious ambition. Not if there is a plan, and that's what Hyundai wants to push forward.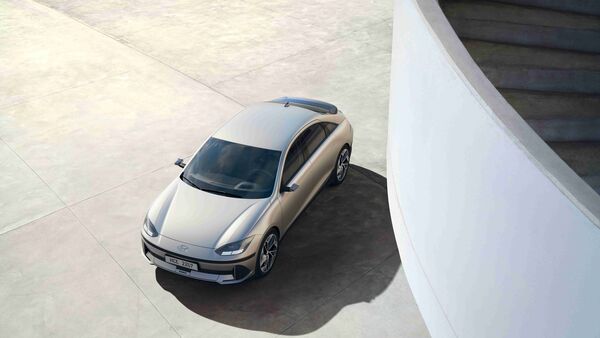 In the future, the overall global demand for electric vehicles is expected to grow exponentially, and manufacturers such as Hyundai Motor are determined to make the most of the emerging potential. The Koreans have confirmed investments of about $27.8 billion in their entire electrification process. Going forward, Hyundai Motor hopes to establish and expand production facilities around the world.
Hyundai's focus will be on a two-pronged strategy — combustion engine models and all-electric models. "As demand for internal combustion engine vehicles remains high, the company is now producing electric vehicles on a hybrid production line as it is more cost-effective than building more dedicated factories for electric vehicles," the company said in a statement. "By utilizing existing production lines, the construction time is much shorter than building a new factory, and it can be rapidly scaled up to meet the demand of electric vehicles."
Watch: Hyundai Ioniq 5 review: First drive impressions
Although Hyundai plans to launch as many as 13 all-electric models by 2030, sales targets for each region will be set based on current and forecast demand. "The next three years will be dominated by a 50/50 allocation of funds to internal combustion engine vehicles. Investment in internal combustion engines will taper off from 2026, when EV ownership expansion and adoption of next-generation EV platforms are in full swing," the company said. .
Currently, EV charging for Koreans is mainly through Ioniq 5 and Ioniq 6 models. The former is also locally assembled in India.
First published date: Jun 21, 2023 at 11:47 AM EST
https://auto.hindustantimes.com/auto/electric-vehicles/hyundai-wants-to-sell-20-lakh-evs-each-year-by-2030-heres-the-plan-41687325074135.html