The European Union has approved a new rules package concerning charging stations for electric vehicles. As per the new rules, there will have to be a fast charging station every 60 km across all major transportation routes in Europe by 2025. The new rules aim to improve accessibility to fast chargers and increase the adoption of EVs across the continent.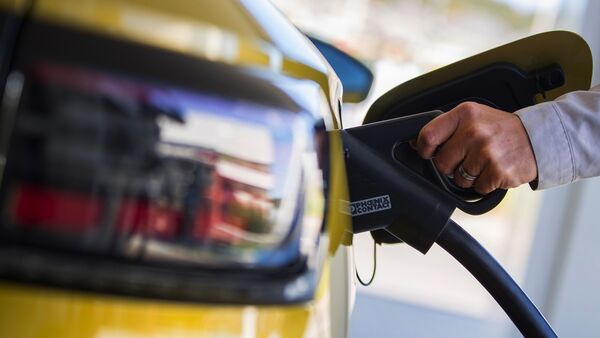 The new rules package aims to make driving an electric car or two-wheeler across Europe without range anxiety, making major intracontinental road trips a reality. The new rules package focuses on the Trans-European Transport Network (TEN-T) and the installation of fast charging stations will be done on these routes to make it easier for electric vehicle drivers to charge their vehicles on the go.
Also Read : Volvo to use Tesla EV chargers as the fourth carmaker and first European
The rules also stipulate that the payment for using these fast charging stations will need to be accessible and easy for all users. This means no specific apps or subscriptions and more of a "pay as you go" model. The charging stations will be located and operated in the same fuel petrol and diesel fuel stations, which will make it easier for users to identify and use one. Operators will also be required to clearly show prices for charging as well as include wait times and availability.
The EU rules also outline the charging station requirements. The rules state that each charging point will have a minimum of 400 kW output by December 2025. The charging stations will need to have at least one fast charger with a capacity of 150 kW. This will be later upgraded to a minimum output of 600 kW and a 150 kW charger by the end of December 2027.
The new rules require at least one 150 kW charger to be available at all locations. This will ensure quick charging for customers and particularly benefit premium luxury cars and even higher-capacity fleet vehicles that come with larger battery packs. The European Union aims to electrify its highways in a phased manner starting with TEN-T and moving to secondary major and minor highway routes from 2027 onwards. The aim is to have a robust charging network across Europe by 2030.
It's unclear how the EU plans to roll out the proposed charging infrastructure. It's likely that to partner with private players for the same. That said, a unified payment system will certainly go a long way to make charging on the go user-friendly for EV owners.
First Published Date: 02 Aug 2023, 22:00 PM IST
https://auto.hindustantimes.com/auto/electric-vehicles/new-european-union-rule-mandates-ev-fast-chargers-every-60-km-on-the-highway-41690992585926.html