Ola Electric recently hosted an event where they launched new products, showcased concepts of future products and unveiled a new software version as well. One of the biggest announcements to come from the event was the S1X, it is now the most affordable electric scooter in Ola Electric's lineup.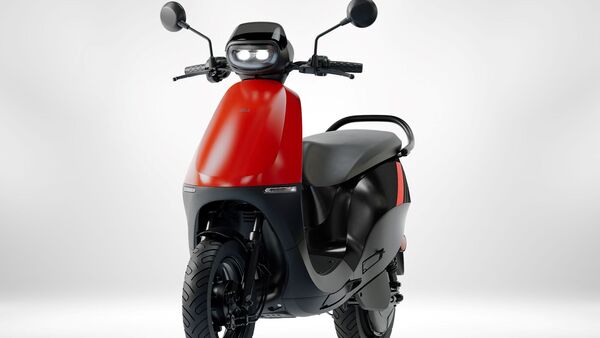 The S1X will be sold in two variants – S1X and S1X+. The S1X will be offered in two battery options – 2 kWh and 3 kWh. Ola has announced the introductory pricing which is applicable until 21st August. The S1X+ is priced at ₹99,999, the S1X 3 kWh costs ₹89,999 and S1X 2 kWh is priced at ₹79,999. All prices are introductory and ex-showroom. After 21st August, the prices will be ₹1,09,999, ₹99,999 and ₹89,999 respectively.
The S1X and S1X+ have a claimed range of 151 km and come with a 500 W charger. The S1X+ 2 kWh version has a claimed range of 91 km and it comes with a 350 W charger. The home charging takes 7 hours and 40 minutes to charge from 0-100 per cent.
The hub-mounted electric motor on all three electric scooters is the same. It has a rated output of 6 kW or 8.04 bhp. The top speed of the S1X 2 kWh has a top speed of 85 kmph and it can accelerate from 0-40 kmph in 4.1 seconds and 0-60 kmph in 7.9 seconds whereas the rest of the scooters have a top speed of 90 kmph and they can sprint from 0-40 kmph in 3.3 seconds and 0-60 kmph in 5.5 seconds.
In terms of features, the S1X comes with a 3.5-inch segmented LCD instrument cluster with a physical key to unlock the scooter. The S1X+ comes with a 5-inch segmented LCD instrument cluster with a keyless key. It supports OTA updates and comes with music control, remote boot unlock, Bluetooth and GPS connectivity, turn-by-turn navigation, predictive maintenance, cruise control and Ola Electric application support.
Also Read : Ola Electric announces MoveOS 4 with new features. Check it out
Apart from the Ola S1X, the manufacturer announced the Gen2 platform on which the S1 Air and new S1 Pro are based. There were also four electric motorcycles in concept form. The MoveOS 4 has also been announced which will first go in beta testing and then will roll out to every user.
First Published Date: 17 Aug 2023, 09:58 AM IST
https://auto.hindustantimes.com/auto/electric-vehicles/ola-s1x-electric-scooter-launched-key-features-on-offer-41692174948573.html