Porsche has unveiled its new concept car to celebrate the 75th anniversary of the Porsche sports car. It's called the Mission X Concept, and it gives us a sneak peek at what the sports car of the future might look like. Mission X uses an all-electric powertrain that delivers high performance. As of now, Porsche hasn't said whether the Mission X will go into production.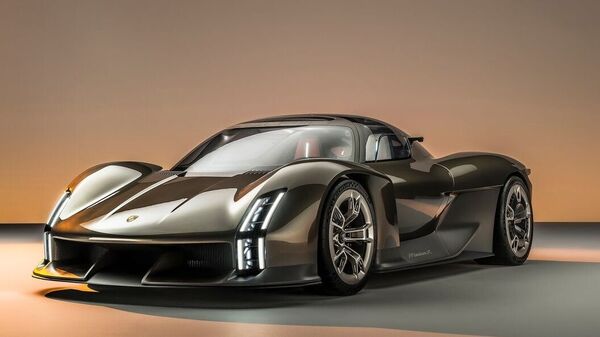 In terms of design, the Mission X is inspired by some old Porsche supercars, such as the 959, Carrera GT and 918 Spyder. The front is very low, with vertically stacked LED headlights and LED daytime running lights, and has a large horizontal opening that helps direct airflow and keep components from overheating. Porsche has kept its low profile, so it's only 47.2 inches tall. Manufacturers are using Le Mans-style doors that open forward and upward. This type of door was previously used on the legendary Porsche 917.
The windshield curves around the cabin and the wheel arches are very prominent. In addition to this, there are 20-inch front wheels and 21-inch rear wheels. Porsche says this is done for aerodynamic purposes. Speaking of aerodynamics, the rear axle is fitted with almost transparent air blades designed to resemble a turbine for better brake cooling.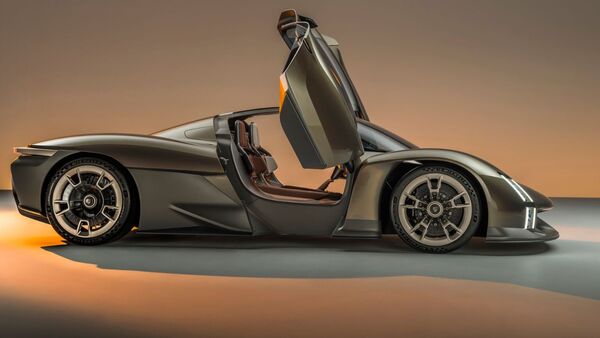 In terms of size, the Porsche Mission X Concept is 4.5 meters long, 2 meters wide, and has a wheelbase of 2.73 meters. Therefore, the dimensions are very close to those of the Carrera GT and 918 Spyder. The paint color is also classy, ​​dubbed Rocket Metallic.
ALSO READ: Keeping pace with the times: Porsche reveals redesigned version of its iconic logo
"The Porsche Mission X is the technological beacon of the sports car of the future. It carries on the torch of the iconic sports car of past decades: Like the 959, Carrera GT and 918 Spyder before it, the Mission X provides an important impetus for the evolution of future car concepts Power." Executive Board of Porsche AG: "Daring to dream and dreaming cars are for us two sides of the same coin: A Porsche can only be a Porsche if it is constantly changing."
First published date: June 9, 2023 at 14:39 PM CST
https://auto.hindustantimes.com/auto/electric-vehicles/porsche-mission-x-concept-unveiled-could-be-the-successor-to-carrera-gt-and-918-spyder-41686290223907.html