Renault intends to enter the Indian electric car market, which is bulging fast with new players and new models entering the segment. Currently led by Tata Motors, several automakers including mass-market players and luxury OEMs have already introduced their electric cars in the segment. However, despite being a major European automaker, Renault is yet to try its luck in space. However, the French auto major is aiming to launch an electric car in India that would be built locally in the country to ensure affordable pricing, reported PTI.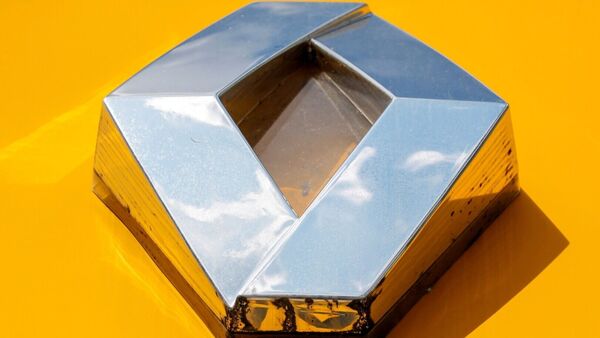 The automaker is planning to build a supply chain ecosystem in India that will be dedicated to electric vehicles, revealed the report. It intends to offer electric cars in India at lower prices, Venkatram Mamillapalle, Chief Executive Officer and Managing Director of Renault India Operations reportedly said. Previously also, the automaker made its intentions clear about launching electric cars in India. Earlier this year, the car manufacturer said that it would bring a mass-market electric car into the country, which fuelled speculations about the Kwid EV coming to India, which is already available in China and there is a rebadged version of the small hatchback is some as Dacia Spring EV.
Also Read : Renault-Nissan working on two new electric models for the Indian market
Speaking about the auto company's strategy for the intended electric car for the Indian market, Mamillapalle said that Renault doesn't want to burden the customers with huge costs, which are generally associated with electric vehicles. Keeping an eye on this, Renault wants to manufacture the electric car in India with locally sourced components, which would allow the company to keep the pricing of the EV affordable. "We need a lot of local suppliers for EVs because we want to go for a local supplier-based system. So, the cost of acquisition (for a buyer) becomes competitive," said Mamillapalle.
The Renault India chief also said that the company will continue to focus on SUVs followed by electric vehicles. "Maybe, we are a little shy because of the (EV) ecosystem has not completely matured in India," he said speaking about the delay in bringing the Renault EV into the country. "We want to be very sensible because we are more adaptable to the mass market. We need to focus on the middle and upper-middle class segment and take care of their ability to invest and have a more reasonable cost of ownership," he further added.
First Published Date: 23 Aug 2023, 15:19 PM IST
https://auto.hindustantimes.com/auto/electric-vehicles/renault-plans-to-launch-locally-made-electric-cars-in-india-aims-to-build-a-supply-ecosystem-41692783612601.html