Announcing its financial results, managing director Siddhartha Lal confirmed that Royal Enfield is working on an electric motorcycle. It is being co-developed with Stark Future. The brand has a strategic partnership with Stark Future, in which they invested 50 million euros. As of now, it has not been confirmed when this new electric motorcycle will be launched. However, it is possible that it will be unveiled next year.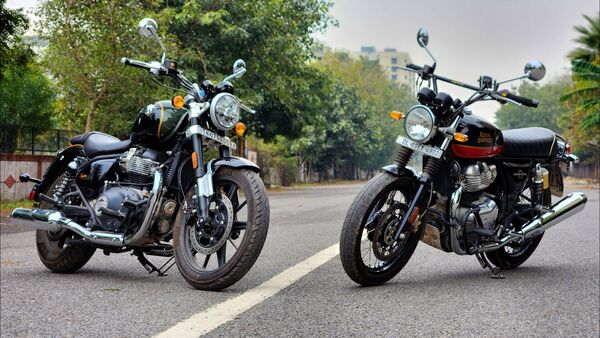 Siddhartha Lal, Managing Director of Eicher Motors Ltd, said: "We are also taking a big step forward in our EV journey with confidence as we have made great strides in our EV motorcycle program and our partnership with Stark Future is promising. off to a good start"
Beyond that, Royal Enfield also focuses on making batteries and motors in-house. So it is possible that even the BMS or the battery management system is made by them. The brand is also working to sign new supply partners and build production lines. The anticipation for Royal Enfield's first electric motorcycle is a neo-retro design with a modern twist.
B. Govindarajan, Chief Executive Officer of Royal Enfield, said: "Our focus right now is working with our supply partners, signing them up on the technology. Also segregated a piece of land so that we can set up a production line there when production ramps up. What we want to do internally is batteries and motors that are currently being worked on. It will take some time, in 6 to 8 months we should be Be more clear."
Also read: Super Meteor vs Interceptor: Which Royal Enfield 650 cc bike should you choose?
In addition to this, Royal Enfield introduced the Hunter 350 last year and the Super Meteor 650 this year. Both motorcycles are very popular, with the Hunter 350 being very popular because it is very affordable and appealing to young people and those who mainly want to ride motorcycles within city limits.On the other hand, the Super Meteor 650 is a cruiser for miles on the highway
Royal Enfield CEO B. Govindarajan said: "With the launch of our new motorcycles, the Hunter 350 and Super Meteor 650, we have been able to introduce a whole new group of consumers into the Royal Enfield community. It has been fantastic to meet and interact with some of these riders This gives us strong confidence that our product strategy and proposition are moving in the right direction and are catering to the needs of consumers."
First published date: May 11, 2023 at 18:46 PM CST
https://auto.hindustantimes.com/auto/electric-vehicles/royal-enfield-confirms-working-on-ev-motorcycle-41683807411301.html