Chinese smartphone manufacturer Xiaomi has received approval from the country's state planner National Development and Reform Commission (NDRC) to manufacture electric vehicles, Reuters reported. This comes as a major step towards the smartphone giant's goal of producing cars by early next year. However, the company reportedly has to obtain permission from the Ministry of Industry and Information (MIIT) to commence the production of electric vehicles. Xiaomi has already revealed its first-ever electric car Modena, which is internally codenamed MS11. It is an electric sedan believed to be cheaper than the Tesla Model S.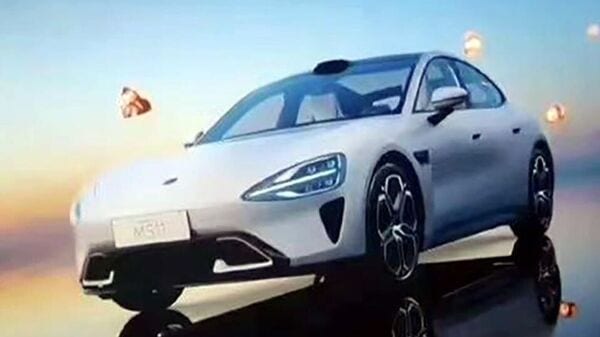 Also Read : Tech giant Xiaomi fines vendor 1 million Yuan for leaking electric car images
Xiaomi aims to enter China's car manufacturing industry at a juncture when the world's largest automobile market is battling with a series of issues, including capacity glut and dampening demand, which have stoked the price war in the recent past. Also, once the company begins producing electric cars, Xiaomi will be the latest to enter the segment where several technology giants across the world have been trying their hands to become electric vehicle manufacturers. For example, global tech giants such as Apple and Sony have already expressed their interest in making cars. Sony went one step ahead by showcasing a prototype of its electric car, which it developed in association with Honda.
Speaking about Xiaomi's ambition to make cars, the company had pledged a $10 billion investment over a decade in the automobile business. The tech company that intends to enter the EV market set the goal of mass-producing its first cars in the first half of 2024. While it was waiting for approval from authorities, the company reportedly went on to construct the factory in Beijing that is capable of producing 200,000 electric cars annually.
The report also reveals that Xiaomi aims to produce about 100,000 EVs in 2024. Aiming at the target, it has reportedly accelerated hiring workers for its EV plant since last week, as it prepares a production ramp-up in December. Interestingly, the company is reportedly planning to use thousands of its stores in China as showrooms for the upcoming electric cars.
First Published Date: 24 Aug 2023, 09:47 AM IST
https://auto.hindustantimes.com/auto/electric-vehicles/smartphone-maker-xiaomi-moves-one-step-towards-making-electric-car-launch-likely-in-early-2024-41692849100905.html