Home-grown automaker Tata Motors is looking to expand its sales outlets across the country, especially Tier II and Tier III cities in view of the rising demand for its electric models. It is looking to have separate sales infrastructure and service centres for its EV portfolio going ahead. In the first quarter, the company sold around 19,000 electric vehicle units.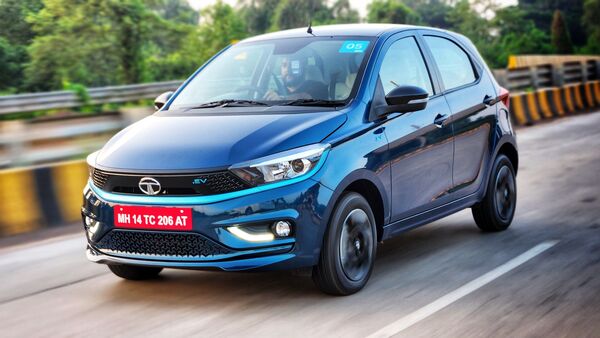 The company's Passenger Vehicles Managing Director Shailesh Chandra, in an analyst call, noted that EV adoption is growing beyond the top 20 cities in the country. He attributed this to the launch of the Tiago EV which has led to a shift in terms of micro markets. "With the bias now moving to other parts of the country…that's a good sign in terms of how the EV sales will grow from here," he said.
Chandra noted that more than 49 per cent of the Tiago EV sales were now coming in from other than the top 20 cities. "And going forward, we also want to separate ICE as well as the EV showrooms, as and when we see the volumes in certain cities, which go to a certain level where the separate channel becomes viable," he said.
He added that production-linked incentive (PLI) scheme for Tiago EV and reduction in battery cell prices will further play a part in the overall growth of the EV segment. "The cell prices are recovering to the levels where it was in H1 and the impacts should start, being felt from this quarter itself…PLI is going to be a big addition to the margin, and we are confident that we are adhering to all the requirements for the eligibility as has been laid down by the ministry (of heavy industries)," he said.
First Published Date: 07 Aug 2023, 11:32 AM IST
https://auto.hindustantimes.com/auto/electric-vehicles/tata-motors-looking-to-have-separate-sales-infra-for-its-ev-portfolio-41691385389012.html