Tata Power EV Charging Solutions Limited has partnered with car sharing platform Zoomcar to promote electric vehicle adoption and offer a hassle-free charging experience to EV users. Under the partnership, Tata Power's EZ EV charging points will support existing and aspiring EV owners on Zoomcar's platform. The initiative is aimed at encouraging more people to list their EVs on Zoomcar's platform and for more potential customers to opt for them.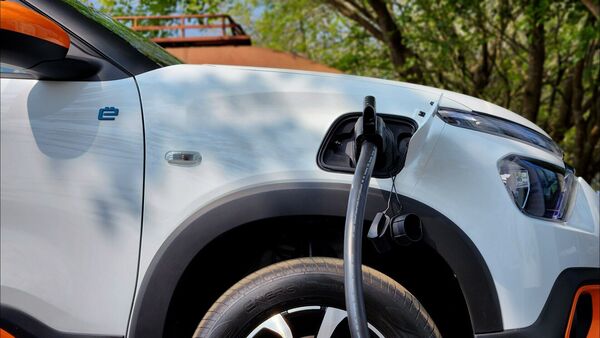 Tata Power's extensive nationwide EV charging network will provide these customers with easy access to streamline their EV charging process and address the challenges of range anxiety.
The Tata Group company has an extensive network of EV charging infrastructure which includes over 50,000 home chargers, 4,370+ public and semi-public charging points, and 250 bus-charging points across 350 cities including multiple highways.
The company aims to establish 25,000 charging points in the next five years, strengthening the national EV ecosystem and sustainable mobility. Its end-to-end EV charging infrastructure provides solutions such as software subscription services, a mobile app, charger hardware, a power supply, and power backend infrastructure. Its mobile app can be used to locate EV charging stations in its network.
Zoomcar has more than 20,000 cars on its platform across India, Indonesia, and Egypt. "Our car-sharing platform is perfectly suited for electric vehicles and we expect to grow 50 % of our platform by 2025. This mutual partnership is poised to create a comprehensive ecosystem that fulfils the evolving needs of EV enthusiasts," said Greg Moran, CEO and Co-founder, Zoomcar.
Recently in July, the company launched an RFID card that allows EV users to initiate charging by tapping the EZ CHARGE RFID card on the EZ charger at any location in the country. "This collaboration with Zoomcar is another milestone in our journey to speed up the green mobility transition in the country," said Praveer Sinha, CEO & MD, Tata Power.
First Published Date: 27 Aug 2023, 15:58 PM IST
https://auto.hindustantimes.com/auto/electric-vehicles/tata-power-partners-zoomcar-for-ev-charging-infrastructure-solutions-41693130675377.html