Tesla, the world's largest electric carmaker, made another effort to enter the Indian EV market on Wednesday, May 17, after its top executive team met government officials. Tesla has reportedly offered to build its electric car manufacturing plant in the country, following a new approach after previous talks stalled over high taxes on imported cars. The latest development comes almost a year after Tesla CEO Elon Musk effectively canceled his India plans. The meeting is significant ahead of Prime Minister Narendra Modi's visit to the US next month.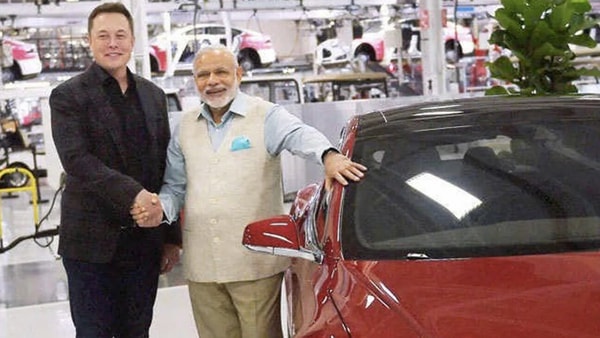 Tesla's proposed Gigafactory in India will aim to manufacture electric vehicles locally, which will also be exported to Asia and other markets, news agency PTI reported. However, there have been no negotiations over the location of the EV facility or the amount of investment Tesla is willing to put in.
Tesla's renewed foray into India is seen as an attempt by the electric carmaker to diversify away from China, its largest market outside the United States. Several automakers, including Tesla, may be forced to find new destinations for their electric vehicle business in the future amid rising U.S.-China tensions. In addition to components, battery manufacturing in China is key to the global EV business. India may be an alternative market where the government is eager to promote local manufacturing.
Earlier, the center had advised Tesla to set up a local manufacturing plant if it wanted to sell electric vehicles in India. India's Union Minister Nitin Gadkari has said that India would welcome Tesla if it produced electric vehicles locally instead of importing them from China. Elon Musk rejected the offer, saying, "Tesla will not have a manufacturing plant anywhere that doesn't allow us to sell and service cars in the first place."
After intense lobbying until early last year, Tesla's new move does not include talks to reduce import tariffs. According to Reuters, citing sources, Tesla executives who met with PMO officials did not mention the matter at the meeting. India imposes a 100% import duty on fully imported cars with a CIF (cost, insurance and freight) value of more than $40,000 and a 70% import duty on cars costing less than that amount.
First published date: May 18, 2023 at 08:47 AM CST
https://auto.hindustantimes.com/auto/electric-vehicles/tesla-plans-ev-factory-in-india-to-reduce-dependency-on-china-reports-41684377743572.html