Two senior Tesla executives reportedly discussed the auto company's plans to enter the Indian market with the officials from the country's investment promotion arm Invest India last week. The high-level meeting comes as an addition to a series of meetings that have been taking place over the last few weeks since the US electric car brand has expressed an interest in building a production facility in India that would manufacture a low-cost electric vehicle, which would be priced at $24,000, which would translate to around ₹20 lakh.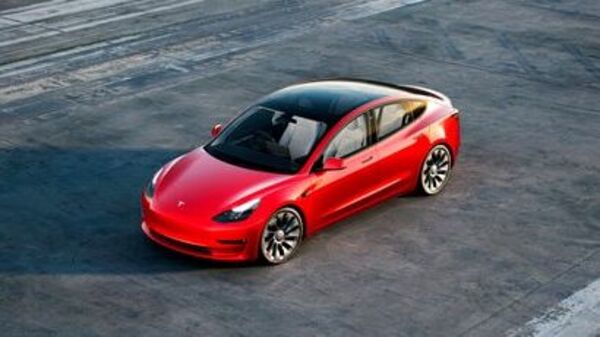 In an attempt to grab the sizeable market of India, Tesla is emphasising on the new car, which would be the cheapest from the automaker. Upon launch, this EV would be around 25 per cent cheaper than Tesla Mo0del 3, which is the brand's current entry model. It would be built in India for the Indian market and export. A few weeks ago, high-level Tesla officials came to India to discuss its investment plan with Indian government officials. After that, Tesla CEO Elon Musk met Prime Minister Narendra Modi, during PM's US visit. The Tesla head honcho too expressed his interest to invest in India.
Also Read : Tesla in India: A complete timeline of the company's EV push in the country
Interestingly, the latest developments come as a sharp reversal for the auto company. It has remained reluctant to invest in India as the Indian government has made it clear that the US company will not receive any special benefit in terms of reduced import taxes, which Tesla has demanded several times. Also, the Indian government has made it clear that to avail of any benefit, Tesla must manufacture its cars locally in India.
Speaking of the latest meeting, Tesla's senior public policy and business development executive Rohan Patel, and vice president for supply chain, Roshan Thomas reportedly met officials from the Invest India agency, Reuters reported. However, neither Tesla nor Invest India divulged the details of the meeting.
The report also claimed that Tesla representatives will also meet commerce minister Piyush Goyal, with discussions expected to centre on setting up an EV supply chain and land allotment for a factory. Many Indian states are keen to woo Tesla to set up its plant in their region, but the carmaker is currently focused on discussing its proposal with the central government.
First Published Date: 31 Jul 2023, 10:19 AM IST
https://auto.hindustantimes.com/auto/electric-vehicles/tesla-executives-discuss-india-entry-plans-with-countrys-invest-promotion-agency-know-more-41690777125027.html