Tesla Inc's profit margin is expected to hit its weakest in more than three years in the first quarter, as the electric carmaker slashed prices to attract more buyers amid rising competition and a weakening economy. The world's most valuable automaker, which controls more than half of the U.S. electric car market, cut sticker prices on its vehicles five times between January and April – a move that boosted sales in the quarter ended March 31. sales, but squeezed its industry-leading margins.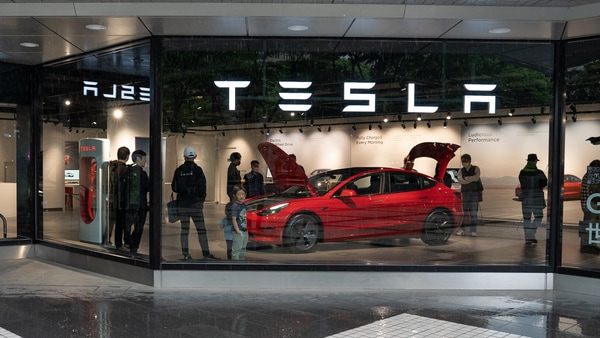 According to 17 analysts surveyed by Visible Alpha, Tesla's auto gross margin is expected to be 23.2% in the current quarter, down from a record 32.9% in the same period last year and the lowest level since the fourth quarter of 2019.
Tesla, Electric vehicle, Electric car, EV Zachary Kirkhorn, Tesla's chief financial officer, promised in January that profit margins would not fall below 20% and that the average selling price of all models would not fall below $47,000. However, analysts predict further price cuts and pressure on margins.
"While many investors have been hoping that margins may (be) bottomed out in the first quarter, we don't think that's necessarily the case, especially given that we're likely to make further spending cuts," analysts at Bernstein said in a note. "
The company slashed prices in Europe, Israel and Singapore on Friday. In the U.S., Tesla has cut the price of its base Model 3 by 11% since the beginning of the year, including a 20% drop in the price of the base Model Y.
While consumers weighed on the electric vehicle market by curtailing non-essential spending amid fears of a possible recession, Tesla's rivals, such as Ford Motor Co., have stepped up competition at home. Meanwhile, in China, Tesla's second-biggest market, the company is catching up with BYD Corp.
Tesla's Shanghai factory faced trouble on Monday after employees were told the company planned to cut performance bonuses tied to factory performance, according to online posts and workers.
The company, led by billionaire Elon Musk, said increased production at its factories in Austin, Texas, and Berlin would help boost margins due to economies of scale.
Tesla could also benefit from a plunge in lithium prices this year, especially in China, where slumping demand for electric vehicles has left inventories of the metal piling up.
"Tesla's margins are likely to be preserved due to lower commodity costs," Canaccord Genuity analyst George Gianarikas said.
Tesla aims to deliver 1.8 million vehicles this year, though Musk said in January that the automaker could deliver 2 million vehicles if conditions are favorable.
First published date: April 17, 2023 at 16:15 PM CST
https://auto.hindustantimes.com/auto/electric-vehicles/despite-ev-price-war-tesla-may-see-less-profit-this-quarter-41681727946575.html