US electric car giant Tesla recently recalled 38 Model X electric vehicles due to a potential problem with its rearview camera, although it was fixed once with an over-the-air update. The National Highway Traffic Safety Administration (NHTSA) issued a public bulletin informing vehicle owners of the problem.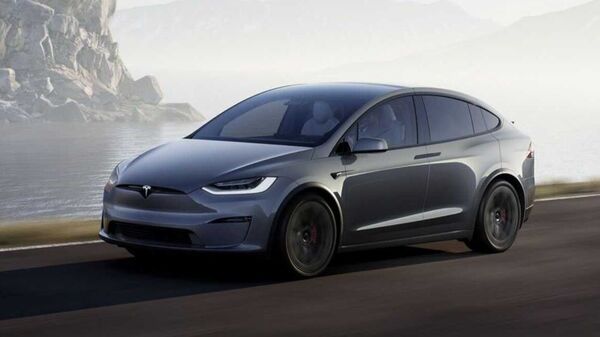 These EVs are equipped with Full Self-Driving 4.0 and run 2023.2.200 software version. However, due to the weak signal strength of the camera, the rearview image may not appear on the screen, causing problems with rearward visibility when reversing, increasing the risk of an accident.
The issue was discovered in February when one of the affected models' rearview cameras failed to broadcast on the touchscreen. Tesla began rolling out an over-the-air software update on March 9, which reached all affected vehicles on April 5. However, after an investigation, Tesla decided on March 29 to issue a voluntary recall.
Also read: Tesla will not be present at this year's Shanghai Auto Show.know why
Although Tesla has officially confirmed that "all affected vehicles have been fixed with an over-the-air update that amplifies the backup camera signal to ensure signal connectivity". All Model X EVs running software version 2023.2.201 or later have been fixed and, according to the company, no further action is required. However, owners who remain concerned are free to take advantage of the voluntary recall and contact Tesla's customer service with any additional inquiries.
So far, the company has identified two warranty claims that may be related to the issue. However, Tesla has not received any reports of accidents caused by this problem.
Notably, over-the-air update fixes for problematic components suggest that future vehicles will require fewer service station visits. This will be the solution to most software bugs, saving time and making the vehicle safer over time.
First published date: Apr 16, 2023 at 11:44am CST
https://auto.hindustantimes.com/auto/electric-vehicles/tesla-recalls-certain-model-x-evs-over-faulty-rear-view-cameras-41681621292409.html