Tesla has achieved a major milestone of producing 20 lakh or two million cars at its Shanghai factory in just four years. The Gigafactory builds the Model 3 and Model Y electric cars for the local market and for exports. The 2 millionth Tesla to roll off the production line was a red Model Y. The first million-car landward was achieved just 13 months and about 33 months from when the factory started its operations in 2019.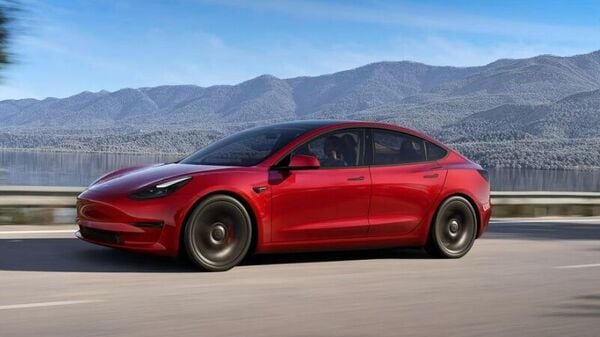 The factory is now the largest plant by volume and sold a total of 84,159 vehicles in China last month, as per data from the China Passenger Car Association. This represents a 9.3% increase from a year earlier and was in part spurred by recent price cuts made to the Model 3 and Model Y. These cuts were announced in mid-August, saw prices of the Model Y Long Range and Model Y Performance fall by 14,000 yuan ($1,912), representing savings of 4.5% and 3.8% respectively.
Recently, a Twitter video revealed that Tesla's Gigafactory Shanghai can roll out a Model 3 or Model Y every 40 seconds. This reveals the sheer scale and efficiency of Tesla's manufacturing process at the production facility, which serves as the manufacturing hub for Tesla's Asian markets as well as North America and European countries too.
The remarkable manufacturing speed of rolling out one car every 40 seconds even trumps Ford, which claimed in January this year that its Dearborn truck plant in Michigan can roll out an F-150 pickup truck every 49 seconds.
Tesla CEO Elon Musk, over the last few quarters, has emphasised greatly on the production scale enhancement and the roll-out of one car every 40 seconds comes as a key part of that strategy. The EV manufacturer in its first and second quarter earnings reports has revealed that the Giga Shanghai is running at near maximum capacity for several months consecutively.
First Published Date: 07 Sep 2023, 17:24 PM IST
https://auto.hindustantimes.com/auto/electric-vehicles/tesla-shanghai-hits-major-milestone-20-lakh-evs-produced-in-four-years-41694083367253.html