Tesla has sued a Chinese firm over a tech secret infringement and unfair competition disputes, Reuters has reported. Interestingly, the Chinese firm named Bingling Intelligent Technology, against which Tesla has filed the lawsuit in Shanghai has Xiaomi among the stakeholders. Xiaomi reportedly owns 11.9 per cent of Bingling. The report also states that the Chinese firm designs microchips and other automotive components.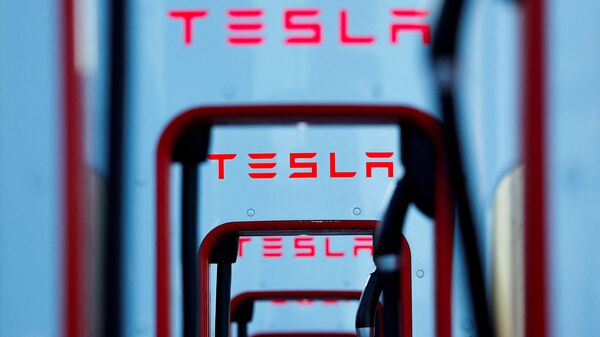 This lawsuit comes at a time when Xiaomi is aiming to grab a chunk of the electric vehicle market. Also, the tech giant is aiming to offer autonomous driving technology in its electric car. Last month only, Xiaomi secured approval from China's state planner National Development and Reform Commission (NDRC) to manufacture electric vehicles. Also, Xiaomi has already revealed its first electric sedan Modena, which is internally codenamed MS11 and aims to compete with the Tesla Model S, the US electric car manufacturer's flagship model. Aiming to produce the Modena at a mass scale, the Chinese smartphone giant has joined hands with local companies in the country to set up a joint venture.
Interestingly, Tesla's allegation and lawsuit against the tech company comes as the latest addition to the list of incidents when Chinese companies have been accused of stealing technologies from other global companies. Earlier, a former Apple employee was charged with stealing data related to self-driving vehicles from the US tech major on behalf of a Chinese company. In fact, he later joined Chinese tech company Baidu and automaker Geely's joint venture, under which the two companies have been working on self-driving vehicle technology.
Back in 2020, the FBI warned automakers in the US that China was placing a high priority on stealing electric car technology. At present, China is one of the leading EV manufacturers in the world. In the Chinese market, several domestic electric car brands have found a strong footprint overpowering the global automakers. Besides that, the Chinese EV manufacturers are aiming to grab the dominating position in the global electric vehicle market as well.
First Published Date: 06 Sep 2023, 13:19 PM IST
https://auto.hindustantimes.com/auto/electric-vehicles/tesla-sues-xiaomi-owned-chinese-firm-over-technology-secret-infringement-41693982505137.html