Tesla Inc. Chief Executive Elon Musk started his second day in China Wednesday morning with a visit to the Ministry of Commerce.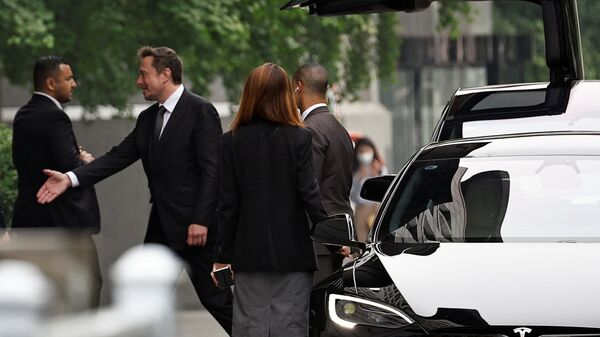 A day earlier, he had met with Chinese Foreign Minister Qin Gang. On Tuesday night, he also had dinner with Zeng Yuqun, chairman of CATL, the Chinese battery giant and a major Tesla supplier, according to messages and photos shared on social media. Tesla and CATL did not respond to requests for comment on the meeting or Musk's plans in China.
Musk left his hotel on Wednesday morning, accompanied by Grace Tao, Tesla's head of public affairs in China, and Tom Zhu, Tesla's head of global manufacturing. Musk's car was later seen parked outside the Commerce Department.
Also read: Tesla 'serious' about building electric car manufacturing plant in India
He declined to comment at the hotel when asked about the purpose of his trip, Tesla's prospects in China and plans for Tesla's factory in Shanghai.
He is expected to meet other senior Chinese officials and tour the U.S. electric carmaker's Shanghai plant later this week, the sources said, though it was unclear who he would meet or what issues they would discuss.
First published date: May 31, 2023 at 08:46 AM CST
https://auto.hindustantimes.com/auto/electric-vehicles/tesla-in-focus-as-elon-musk-visits-chinas-commerce-ministry-41685502760870.html