A person with direct knowledge of the situation told Reuters that Tesla representatives will meet India's commerce minister this month to discuss plans to build a factory to produce what the company says are brand new cars worth $24,000.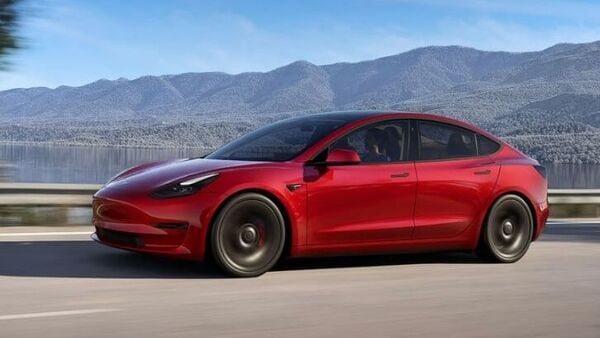 Tesla has expressed interest in building a factory in India to produce low-cost electric vehicles (EVs) for the local market and for export, the person said, adding that the company has said it will be used to produce new vehicles. The discussions represent a sharp reversal for the company after efforts by government officials last year to commit to building cars in India and lower import taxes on electric vehicles shipped to India failed.
The meeting with the commerce minister will be the highest-level discussion between Tesla and the Indian government since meeting Prime Minister Narendra Modi in June and expressing intentions to make major investments in the country.
The 2 million rupiah ($24,000) electric car is said to be 25 percent cheaper than its current lowest-priced Model 3 sedan, which sells for just over $32,200 in China, Tesla representatives said in discussions about the potential Indian plant.
The Times of India reported a $24,000 price target for Tesla's new car earlier this month.
Tesla did not immediately respond to a request for comment.
India is currently the world's third-largest car market, and electric vehicles currently account for less than 2 percent of total car sales.
Reuters reported in May that Tesla executives visited India and held talks with officials about building a car and battery manufacturing base there.
Discussions with Indian government officials in New Delhi are scheduled to resume this month, two sources familiar with the matter told Reuters. The two people asked not to be identified because the discussions remain private.
As part of that, Tesla representatives will meet with Indian Commerce Minister Piyush Goyal, and discussions are expected to center around building an electric vehicle supply chain and allocating land for the factory, the people said.
The Commerce Department did not respond to a request for comment.
WATCH: Tesla to launch in India: Will this affect Mercedes-Benz's EV plans?
Tesla has heavily discounted its existing models since the start of the year, and Musk has repeatedly said its long-term success will depend on dramatically reducing the cost of electric vehicles.
Tesla said its next-generation vehicle platform would cut production costs by 50 percent and could be used to build a variety of vehicles, including autonomous "robot taxis," but did not elaborate on what future models would be or how they would be priced.
A factory Tesla is building in Mexico will build cars on the low-cost, high-volume platform, and the company says it will roll it out to other factories as well.
Tesla currently produces electric vehicles in California and Texas. Outside North America, it has factories in Berlin and Shanghai.
The Shanghai plant is Tesla's largest, accounting for nearly 40% of the automaker's global production capacity. Plans to add additional capacity are awaiting regulatory approval.
First published date: Jul 25, 2023 08:27 AM EST
https://auto.hindustantimes.com/auto/electric-vehicles/tesla-to-manufacture-its-most-affordable-electric-car-in-india-to-discuss-factory-plan-with-piyush-goyal-report-41690253240896.html