Tesla Inc began offering 84-month car loans to consumers after Elon Musk said the automaker would "have to do something" to deal with rising interest rates.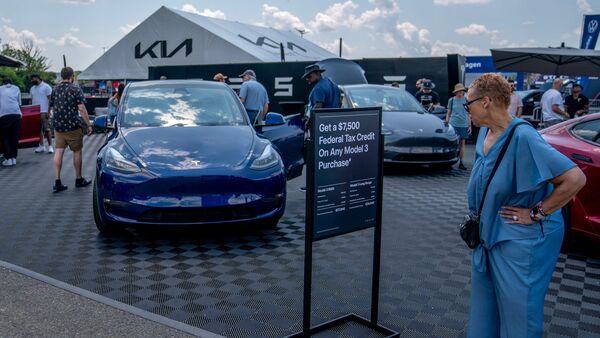 The company, which previously offered loans for up to 72 months, now offers a seven-year loan option on its US order page. While extending the term of a loan can lower a car buyer's monthly payments, consumers often pay more in interest and are at risk of owing more than their vehicle is worth.
The Tesla CEO is a frequent critic of the Fed. Musk tweeted in November that central bank rate hikes "greatly magnify the likelihood of a severe recession." His predictions of impending deflation have yet to materialize.
"When interest rates go up significantly, we actually have to lower the price of the car because paying interest increases the price of the car," Musk said on Tesla's July 19 earnings call, "so we have to do something about that."
Also read: Tesla won't get any special treatment in India, government official confirms
While 84-month auto loans have grown in popularity, the trend slowed at the start of the year, according to credit reporting firm Experian. About 34% of new car loans in the first quarter had maturities longer than six years, down from about 38% a year ago.
Tesla delivered a record 466,140 vehicles in the three months through June, but sales fell short of output in the past five quarters. Shares have plummeted since Musk said on a conference call this week that if interest rates continue to rise, the company will have to keep lowering prices.
First published date: Jul 24, 2023 09:06 AM EST
https://auto.hindustantimes.com/auto/electric-vehicles/tesla-wants-to-make-buying-evs-easier-starts-offering-7-year-loan-terms-41690169494582.html