After years of stalemate, a series of events in the past few weeks has revived Tesla's hopes of entering India. First, its top officials flew to New Delhi to discuss the car company's plans to operate in the country with the Indian government. Now, Tesla CEO Elon Musk met with Indian Prime Minister Narendra Modi and confirmed that Tesla will invest in India as soon as possible. With the official confirmation from Tesla's CEO, the launch of its electric car in India may only be a matter of days.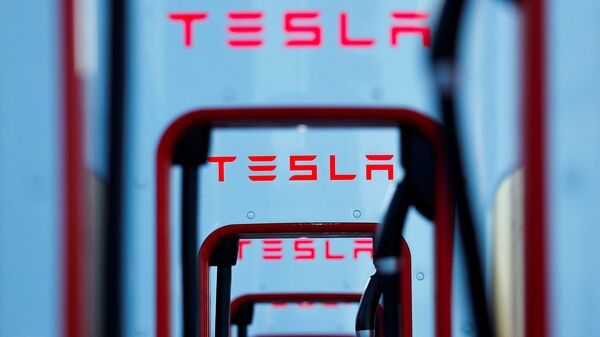 Not surprisingly, Tesla's latest confirmation of its entry into India is very exciting news for the Indian auto industry as well as the global EV industry. Tesla has undoubtedly accelerated the transition of the global auto industry from traditional internal combustion engine technology to electrification. With Tesla now poised to enter India, one of the top four auto markets in the world, it will be interesting to see how things play out here after entering this highly competitive, price-sensitive but dynamic market.
Also read: Elon Musk interested in India, says Tesla will finalize location for new factory
The presence of the American automaker could boost the transition of the Indian auto industry towards sustainable and electric vehicles. There are already many players in the Indian market that are developing their respective EVs. However, the Indian electric vehicle industry is still dominated by two- and three-wheeled vehicles, while the share of passenger vehicles in the overall electric vehicle market is much lower than that of two- and three-wheeled vehicles.
Tesla's foray into India could give the country's electric vehicle market a major boost. As EV makers aim to establish a local supply chain in the country, the overall local EV industry will be further developed, which could lead to advancements in sectors such as battery manufacturing and battery technology development. Another interesting point to watch is how the incumbent EV makers in India respond to the entry of Tesla. Tata Motors currently holds the lion's share of the electric vehicle market in India, while Hyundai, Mahindra, MG and BYD each have their own offerings in the mass-market segment. In the luxury segment, brands such as Mercedes-Benz, BMW, Audi and Volvo have also launched electric vehicles in the country. Tesla's entry into India may force these automakers to change their strategies as well.
Commenting on the possible impact of Tesla's entry into the Indian market, S&P Global Mobility Director Puneet Gupta said the entry of the electric car maker would be a game-changer for the Indian market. He thinks India's premium car market, which has been roaming between 1% and 1.5% for decades, could eventually swell. Gupta also hopes Tesla can set a new benchmark for Indian consumers. "Tesla will be a benchmark as owning it will be an aspiration of many, but it will instil in Indian consumers the idea of ​​owning a greener car, thereby driving the development of EVs across all segments," he said. Tesla may infuse energy and confidence in Indian EV ecosystem players, which is what is needed at the moment, he added.
First published date: Jun 21, 2023 at 14:50 PM India Standard Time
https://auto.hindustantimes.com/auto/electric-vehicles/teslas-india-entry-could-mean-more-than-just-flashy-electric-cars-on-roads-41687332062396.html