The upcoming Volvo EX30 small SUV will be the Swedish luxury brand's greenest electric vehicle to date, the automaker says. Scheduled to be unveiled in Milan on June 7, it will be a major addition to the automaker's electric car lineup, following the C40 and XC40 EVs. Volvo claims the upcoming EX30 will play a key role in the brand's strategy to become carbon neutral by 2040.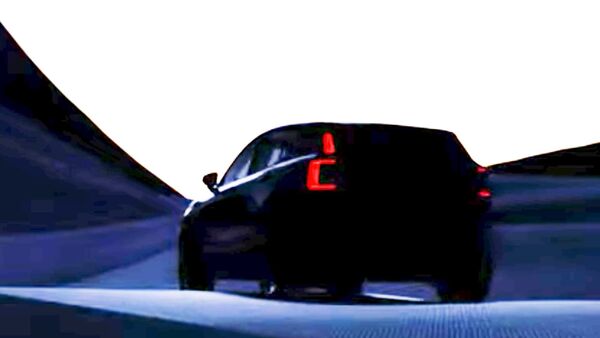 Anders Karrberg, Volvo's global head of sustainability, said in an official press release that the upcoming Volvo EX30 SUV will be an important step in the right direction towards the car company's sustainability goals. To reduce its CO2 footprint, Volvo is using less steel and aluminum in the upcoming EX30, which is only natural considering the fact that it will be the company's smallest car yet. Volvo also said that 17 percent of the total steel used to make cars is recycled, while about a quarter of the aluminum used in electric vehicles is also recycled. The company also claims that 17 percent of the total plastic used to make the car is recycled, the highest rate of any Volvo car ever produced.
Also read: New Volvo EX30 e-SUV will detect drowsy drivers with sound when doors are opened
While these use recycled raw materials, Volvo claims the EX30 SUV will be built in a factory powered primarily by climate-neutral energy, including 100 percent climate-neutral electricity. Additionally, 95 percent of SUV Tier 1 suppliers claim to have committed to using 100 percent renewable energy in their manufacturing by 2025.
Volvo claims the upcoming EX30 SUV will also be unique in many other ways. It is said to be the automaker's first car to offer safety solutions designed to prevent fatal accidents for cyclists.
First published date: May 27, 2023 at 14:26 PM CST
https://auto.hindustantimes.com/auto/electric-vehicles/volvo-ex30-suv-to-be-the-automakers-greenest-car-ever-heres-how-41684928104939.html