The love-hate relationship between owners of internal-combustion vehicles and owners of electric vehicles has been making headlines around the world. In a recent incident, a pair of mid-engine supercars from Lamborghini and McLaren were spotted parked in a Tesla Supercharger parking lot. That angered one Tesla owner, who reportedly spoke to supercar owners who claimed they thought parking spaces could be shared with non-electric cars, according to PlugShare. This might be a lame excuse, but the parking spot has no sign saying ICE vehicles can't park there.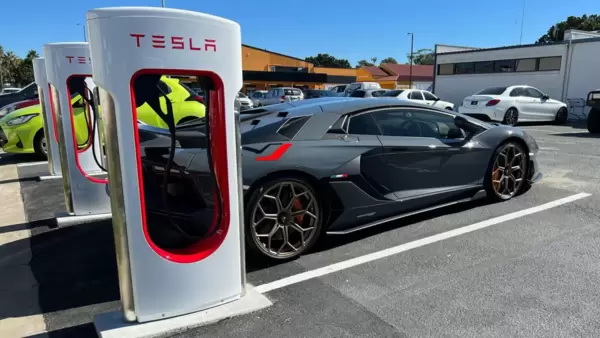 The incident happened on May 28 in Runaway Bay on Australia's Gold Coast. The Tesla owner shared pictures of these supercars, and he was very upset when he saw the Lamborghini Aventador SVJ and McLaren 765LT cars parked in the designated EV cars. This particular EV charging station opened in the middle of last month, just two weeks before the incident.
Also read: World Environment Day: Why electric cars alone may not save the planet
While owners of Lamborghini and McLaren supercars claim they think they can park their ICE vehicles in a Tesla Supercharger spot, that may be a flimsy excuse, as there is a sign on the back of each spot saying with a "Tesla Charging" sign. Interestingly, this incident comes just a few months after some Australian states and territories announced fines for owners of internal combustion engine-powered vehicles parked at EV charging stations, restricting EV owners from charging their vehicles.
In Queensland, ICE owners must pay $1,900 for the violations, The Driven reported. In this case, Lamborghini and McLaren owners were not fined because police did not catch them parked at designated EV charging points, PlugShare reported.
First published date: Jun 5, 2023 at 11:47 AM CST
https://auto.hindustantimes.com/auto/electric-vehicles/these-lamborghini-and-mclaren-supercars-seen-iceing-a-tesla-supercharger-station-41685941187248.html