App-based global ride-sharing platform Uber has announced plans to launch its 'Uber Green' program in India from June 2023. The platform will initially roll out Uber Green in cities like Delhi, Mumbai and Bengaluru, which will enable customers to book an electric vehicle (EV) for zero-emission transport options. Uber Green is currently available in more than 100 cities in 15 countries around the world.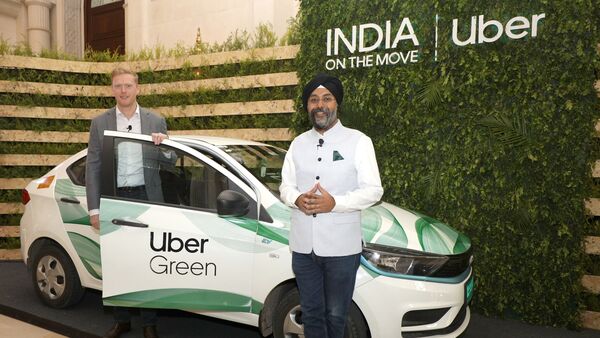 Uber has partnered with Lithium Urban Technologies, India's largest B2B fleet service provider, Everest Fleet Private Limited, and the company's global fleet partner, Moove, to deploy 25,000 electric vehicles in the brand's top seven cities globally. In India, Uber announced a partnership with Indian two-wheeler manufacturer Zypp Electric to deploy 10,000 electric vehicles under the Uber Moto category by 2024. Currently, more than 1,000 Zypp electric two-wheelers are deployed in Delhi.
Also read: Uber, Ola, Rapido, bike taxis can run in Delhi again, govt.approve new policy
Additionally, Uber has signed a Memorandum of Understanding (MoU) with the Small Industries Development Bank of India (SIDBI) to support the purchase of electric and compressed natural gas vehicles.The partnership will help provide approximately ¥10 billion to keep cleaner vehicles on the road. The ride-hailing platform also announced a partnership with Jio-bp and signed a memorandum of understanding with GMR Green Energy to facilitate the development of EV charging infrastructure.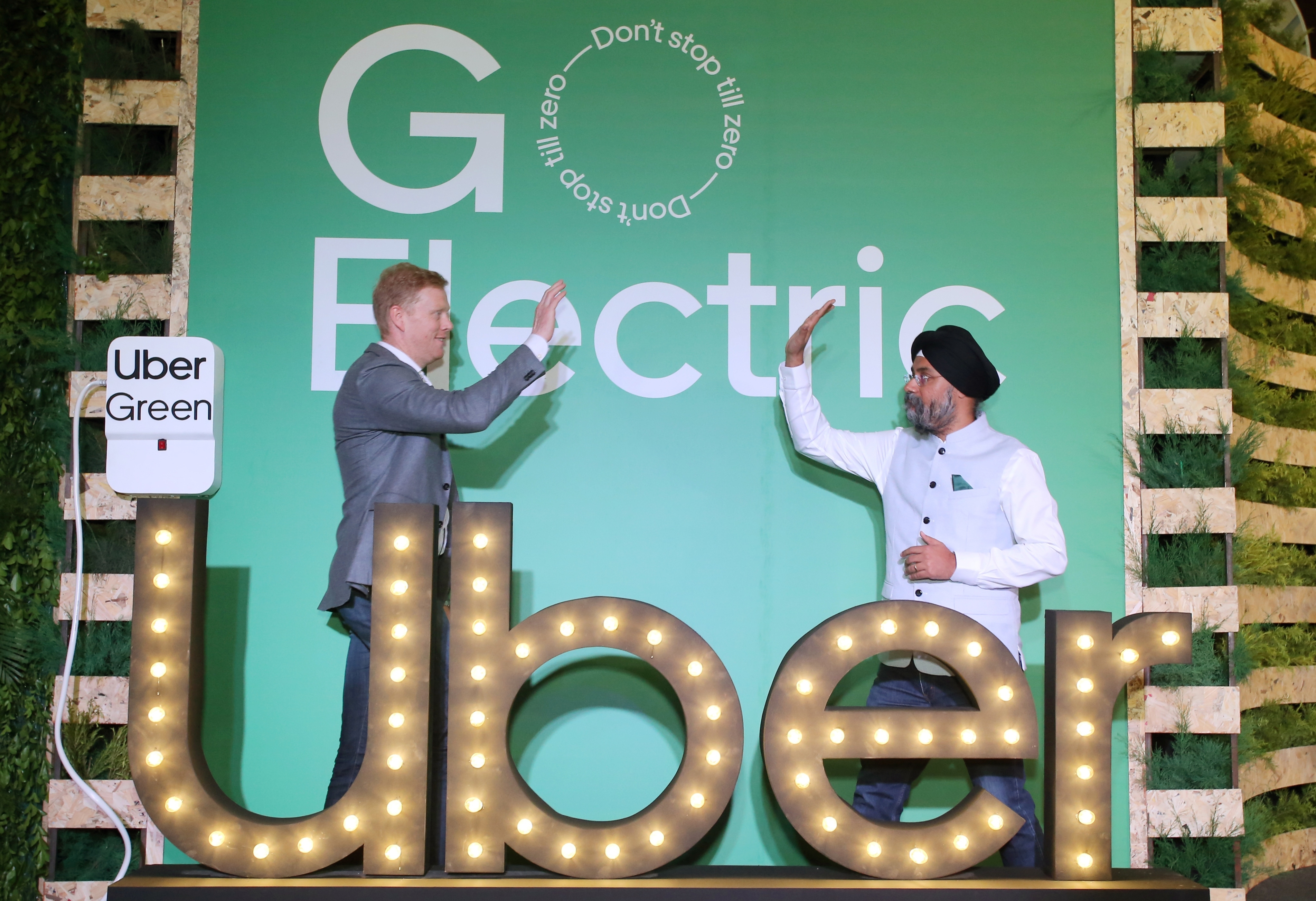 Commenting on the introduction of Uber Green to India, Prabhjeet Singh, President, India and South Asia, Uber, said: "Going all-electric is a bigger challenge than Uber. The financial burden should not fall on drivers. Through these industry-leading partnerships, we are combining commitment and action to help drivers adopt electric vehicles faster and drive a sustainable transformation of the ride-sharing industry in India."
Commenting on the announcement, Andrew Macdonald, Uber's Senior Vice President of Mobility and Business Operations, said: "India's sheer size and electrification momentum make the country a priority for Uber as we seek to achieve Delivering on our promise to electrify every ride on our platform by 2040. Today, we are taking a major step toward that goal with the launch of Uber Green. We know our impact goes beyond technology. We are determined to be allies of cities and governments , as they seek to address climate change and pollution through sustainable mobility."
Also read: Delhi wants Uber, Ola, Rapido bike taxis to go electric to avoid ban
Uber has announced its commitment to become a zero-emission mobility platform in Europe and North America by 2030, and globally by 2040. The company says it will triple the number of EVs on its platform and connect with 31 million EV riders by 2022.
First published date: May 24, 2023 at 17:01 PM CST
https://auto.hindustantimes.com/auto/electric-vehicles/uber-customers-in-mumbai-delhi-bengaluru-will-be-able-to-book-evs-from-june-41684926667617.html