Yamaha Motor India has officially confirmed the imminent launch of its range of large-displacement motorcycles in the country. The Japanese motorcycle maker recently opened its 200th Blue Square showroom, marking a major milestone in the company's retail expansion plans. The showrooms will be dedicated to retailing the larger volume motorcycles that were shown to dealers earlier this year.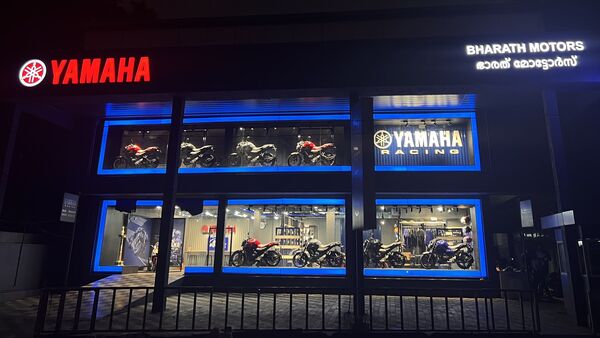 Blue Square showrooms are Yamaha's premium dealer network, launched in 2019. These showrooms are designed to consolidate the brand's traditional and premium image in the market and provide customers with a better buying experience. Yamaha also confirmed plans to expand Blue Square stores to 300 by the end of 2023 to cope with the onslaught of new products.
Also Read: Yamaha YZF-R15 V4 Dark Knight Edition launched in India, priced at ¥182,000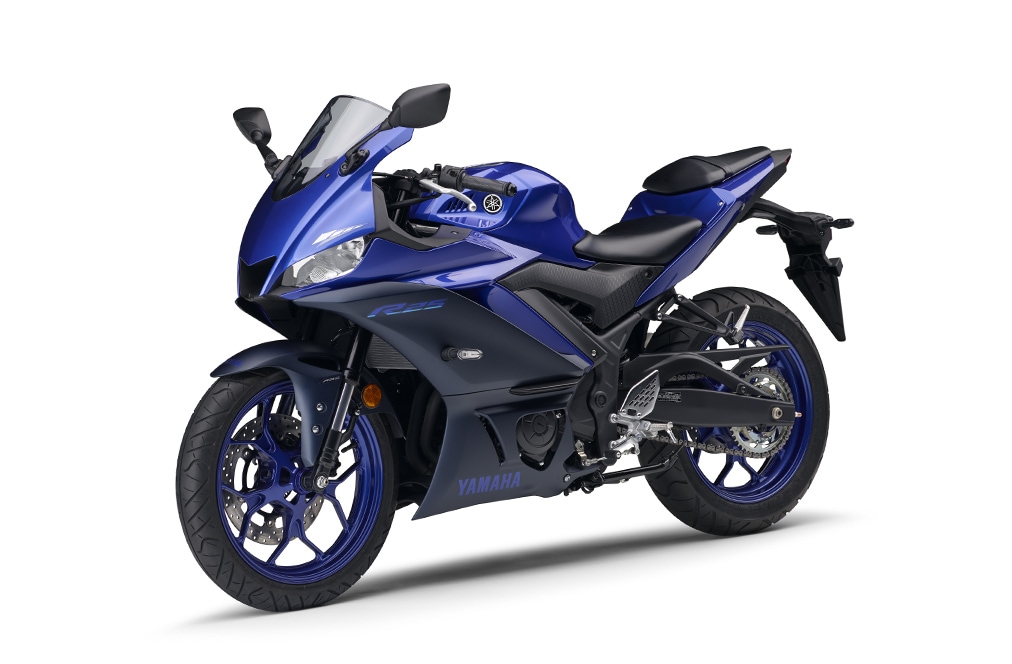 Yamaha is expected to bring motorcycles such as the MT-03, MT-07 and MT-09; and the full range of products such as the R3, R7, R1 and R1M to launch in India soon. The bikes were recently shown to dealers at a private event. While the company has confirmed plans to bring the larger-displacement variant to the Indian market, a launch timeline has yet to be announced. According to multiple reports, Yamaha's line of premium motorcycles will be available around the festive season, with pre-orders starting in a few weeks.
In his speech, Eishin Chihana, Group Chairman, Yamaha Motor India said, "I am delighted to share that Yamaha has achieved remarkable success in India under its 'Call of Blue' brand campaign. We have successfully opened 200 Blue Square outlets, which reflect Yamaha's commitment to unrivaled customer satisfaction and an exceptional ownership experience, while being a strong testament to the rich racing heritage deeply rooted in Yamaha's DNA. Our goal is to further expand Blue Square locations, Ensuring that every Yamaha customer gets the exceptional experience they truly deserve from a world-renowned brand like Yamaha. By the end of 2023, we plan to increase the number of these specialty stores to 300."
Also Read: Yamaha R3 updated for 2023 in Japan, India launch likely this year
SEE ALSO: 2023 Yamaha FZ-X: first ride review
Currently, the large Yamaha Aerox 155 scooter is only available through Blue Square dealers, while the brand is showing off its 2023 line of motorcycles and scooters. As part of a business overhaul for the Indian market, the Japanese manufacturer announced the "Call of Blue" campaign in 2018 and refocused on the high end of the commuter market – scooters and motorcycles.
First published date: June 16, 2023 at 20:25 PM CST
https://auto.hindustantimes.com/auto/two-wheelers/yamaha-confirms-premium-motorcycles-for-india-to-be-sold-via-blue-square-showrooms-41686925502581.html